This article explains how to create a new stakeholder to collect data from. Remember that stakeholders are individuals that will respond to our surveys.
Pre-requisites:
1. Log on to Impact Cloud. This is the first screen you will see :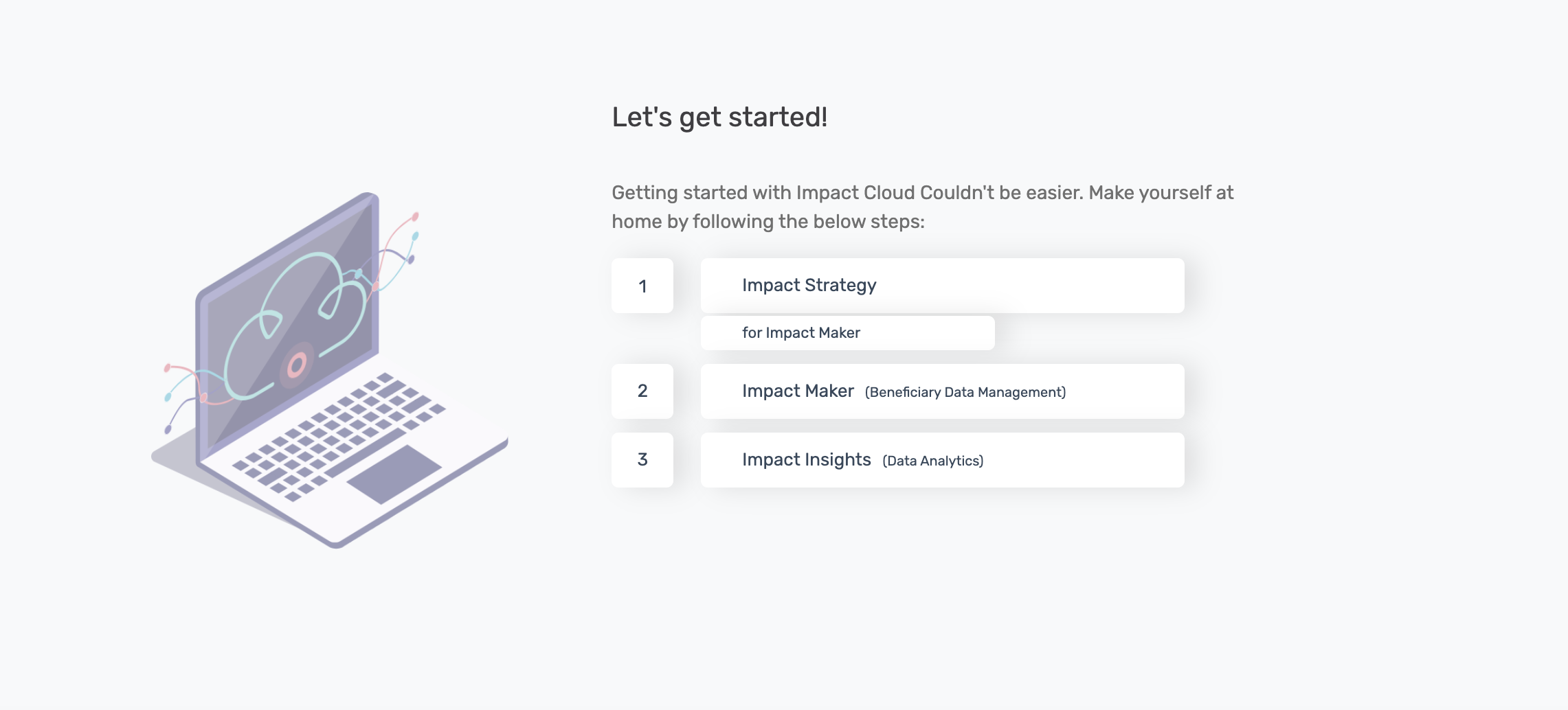 2. Click on Impact Maker. You will see your added projects.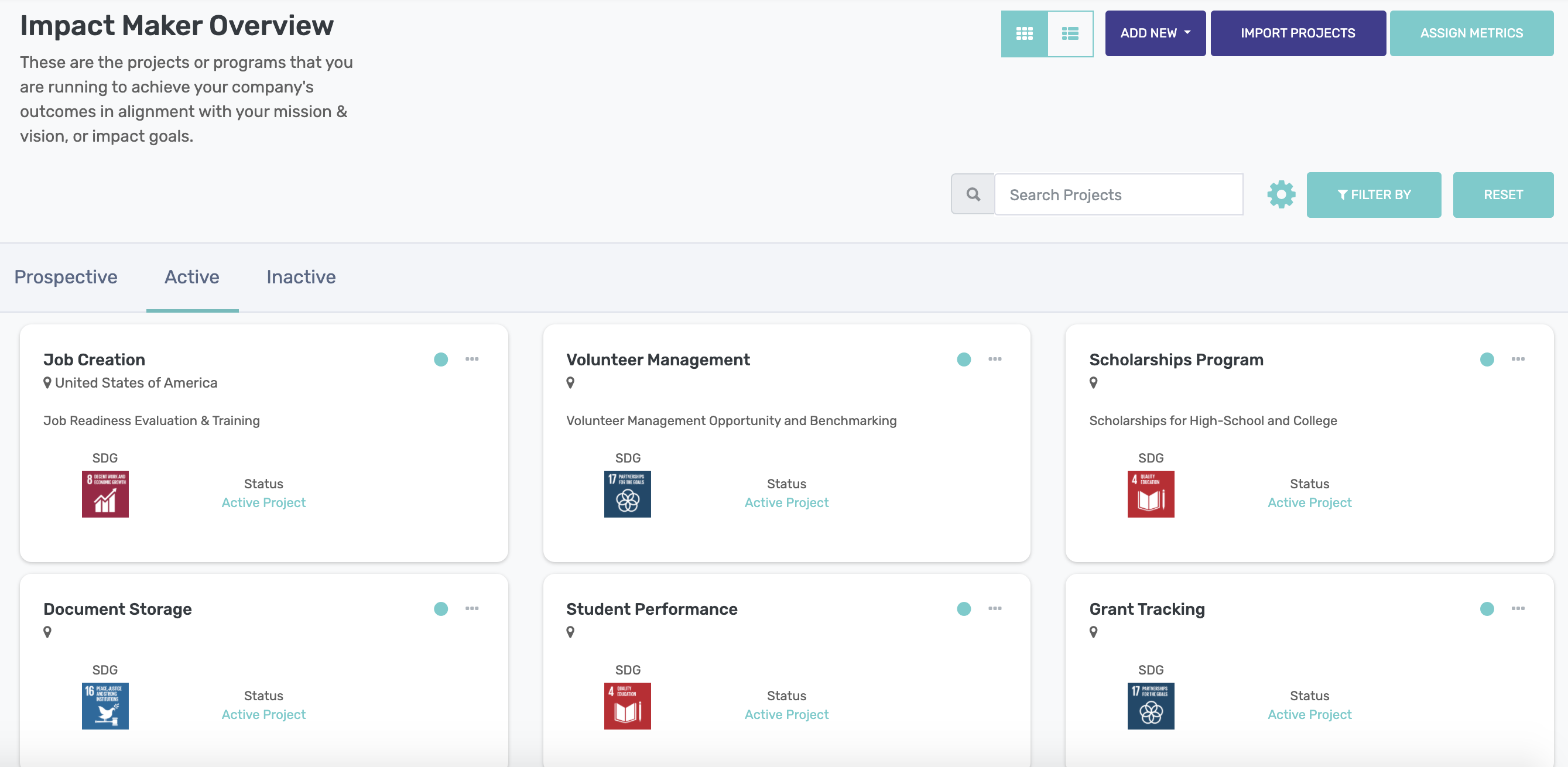 3. Click on the project for which you want to create a new stakeholder in order to send them a survey.
4. Go to the tab Stakeholders.
There are two ways to create a new stakeholder:
A) Manually.
5. Click on Add New Beneficiary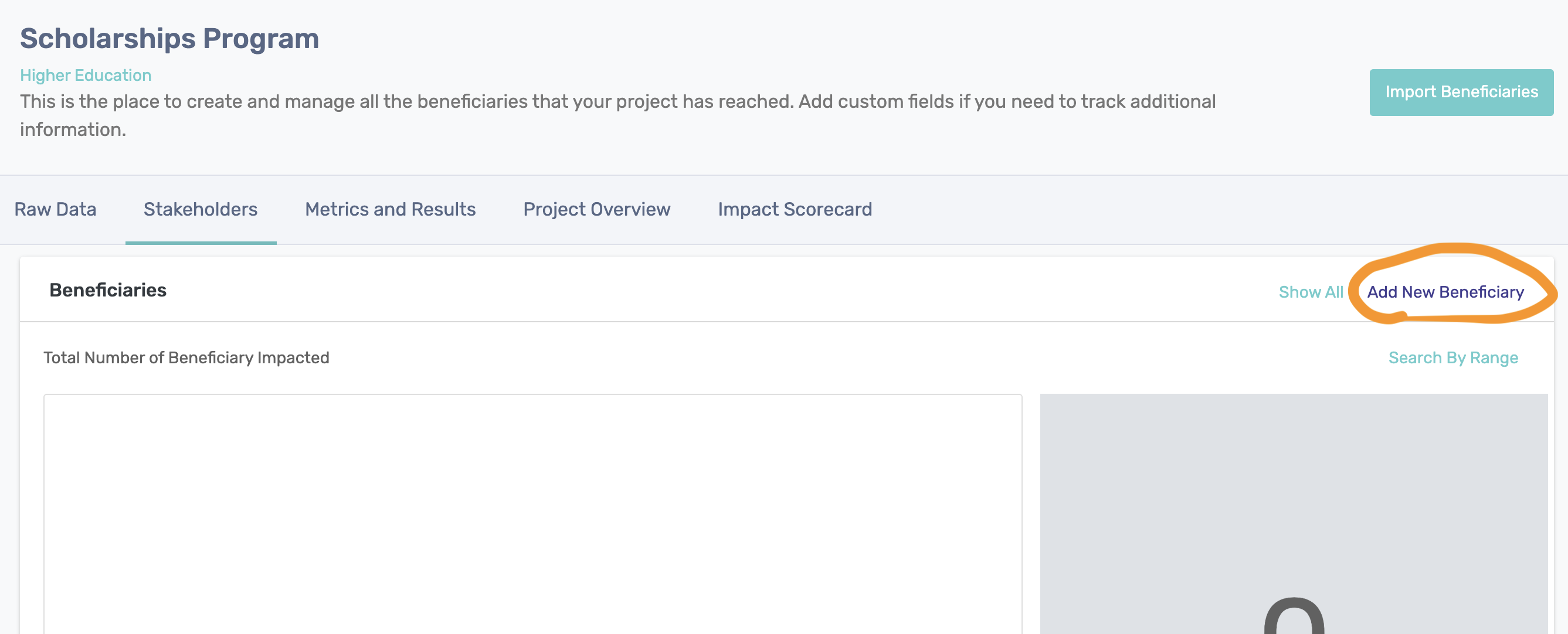 6. A pop-up window will display. You will need to enter at least the stakeholder's name, email, and project where you wish to add it (usually, the same project you initially clicked on).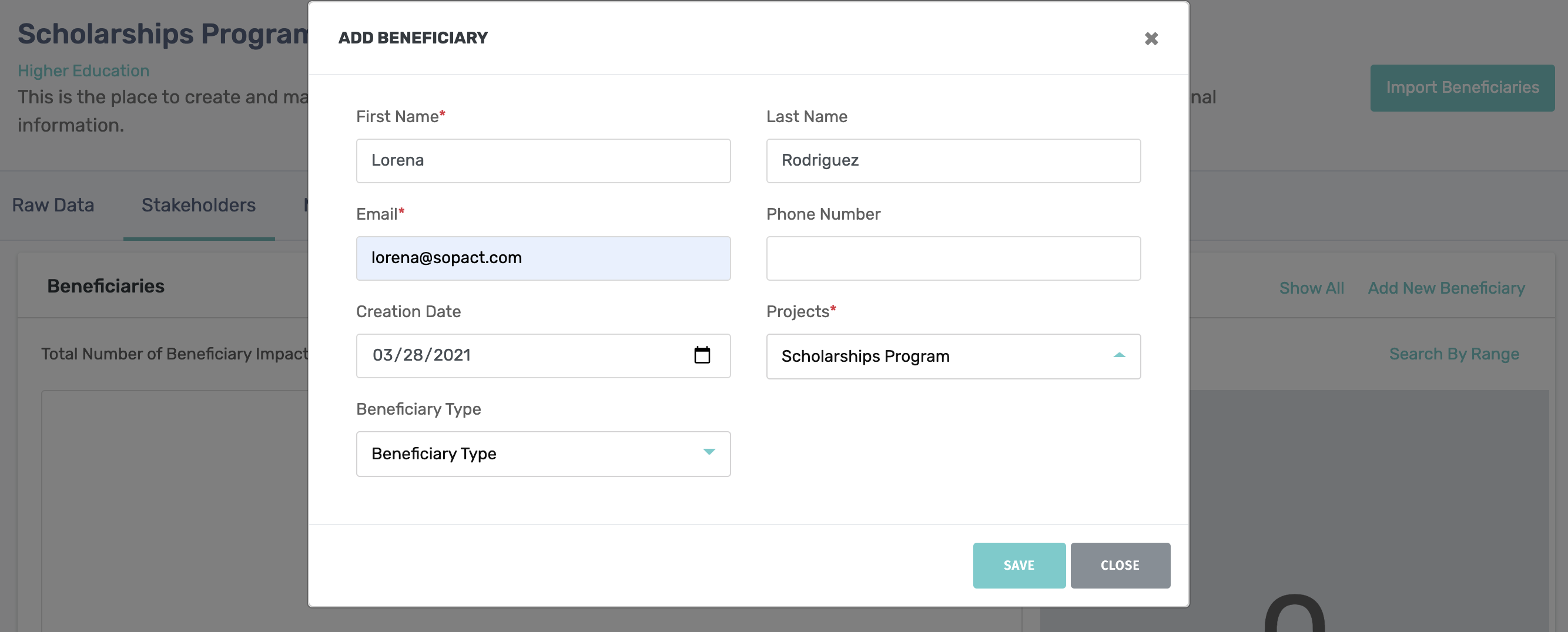 NOTE: There might be other fields depending on your configuration.
7. Click on the button SAVE.
8. The new stakeholder will start displaying on the table at the bottom of the screen.

9. Repeat this process as many times as needed.
B) Import a list of stakeholders.
10. If you are adding multiple stakeholders at once, click on the button Import Beneficiaries.

11. This screen will be shown :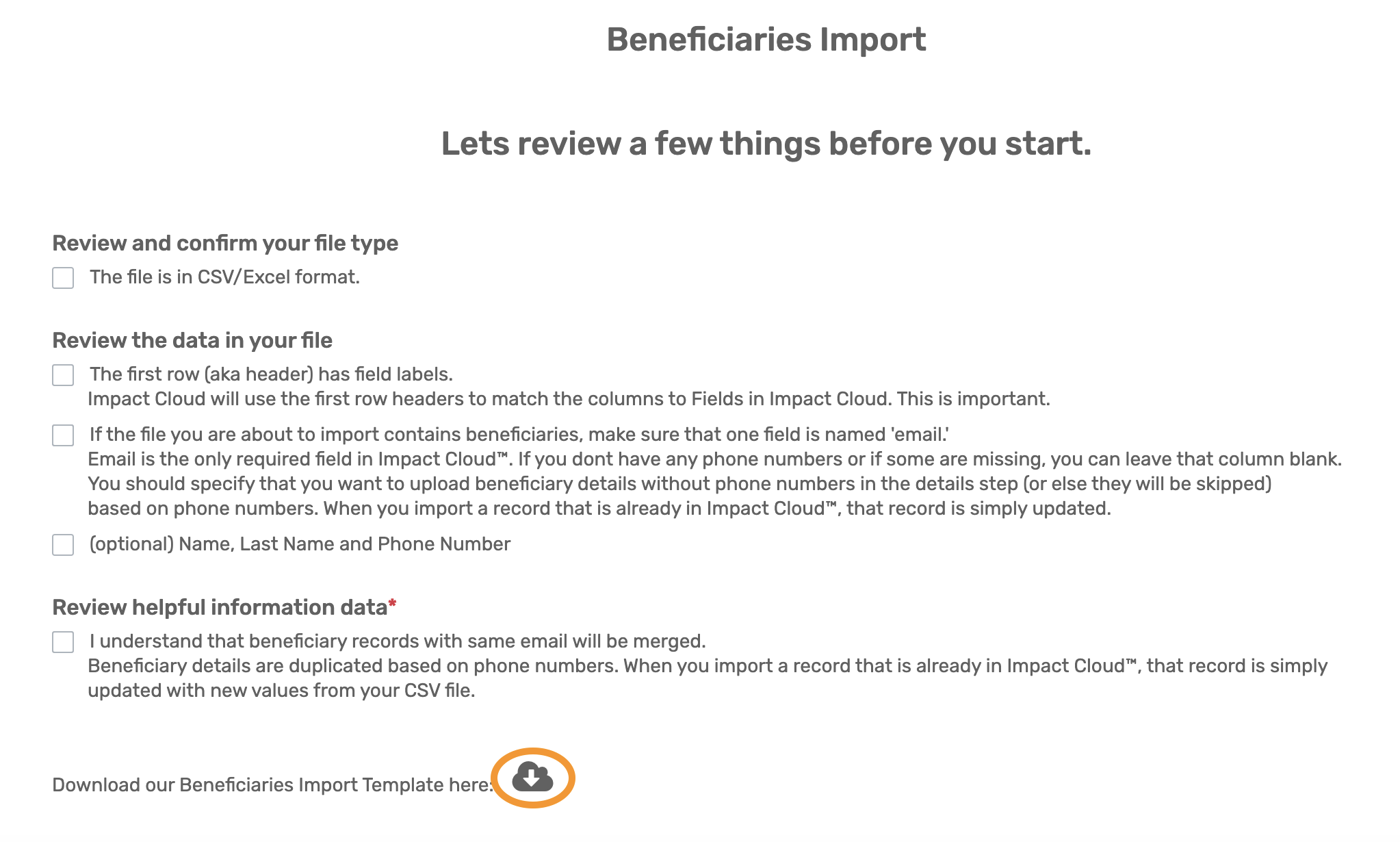 12. Download the Excel template first. The template of the downloaded excel file is as shown above :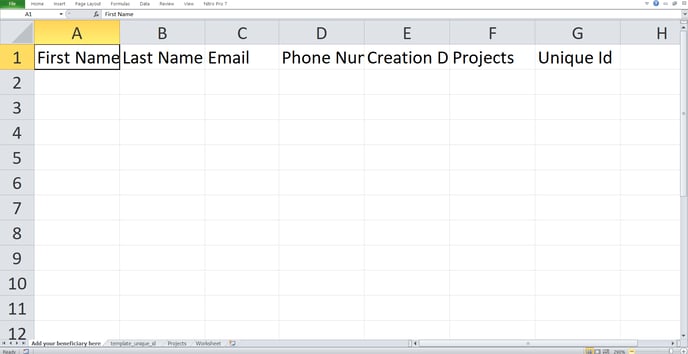 13. Do not delete any of the information in this excel file. Fill out the stakeholders' information and save the file to your computer.
14. Go back to the same screen to import it. To import it, check all the boxes on the first screen and click on NEXT.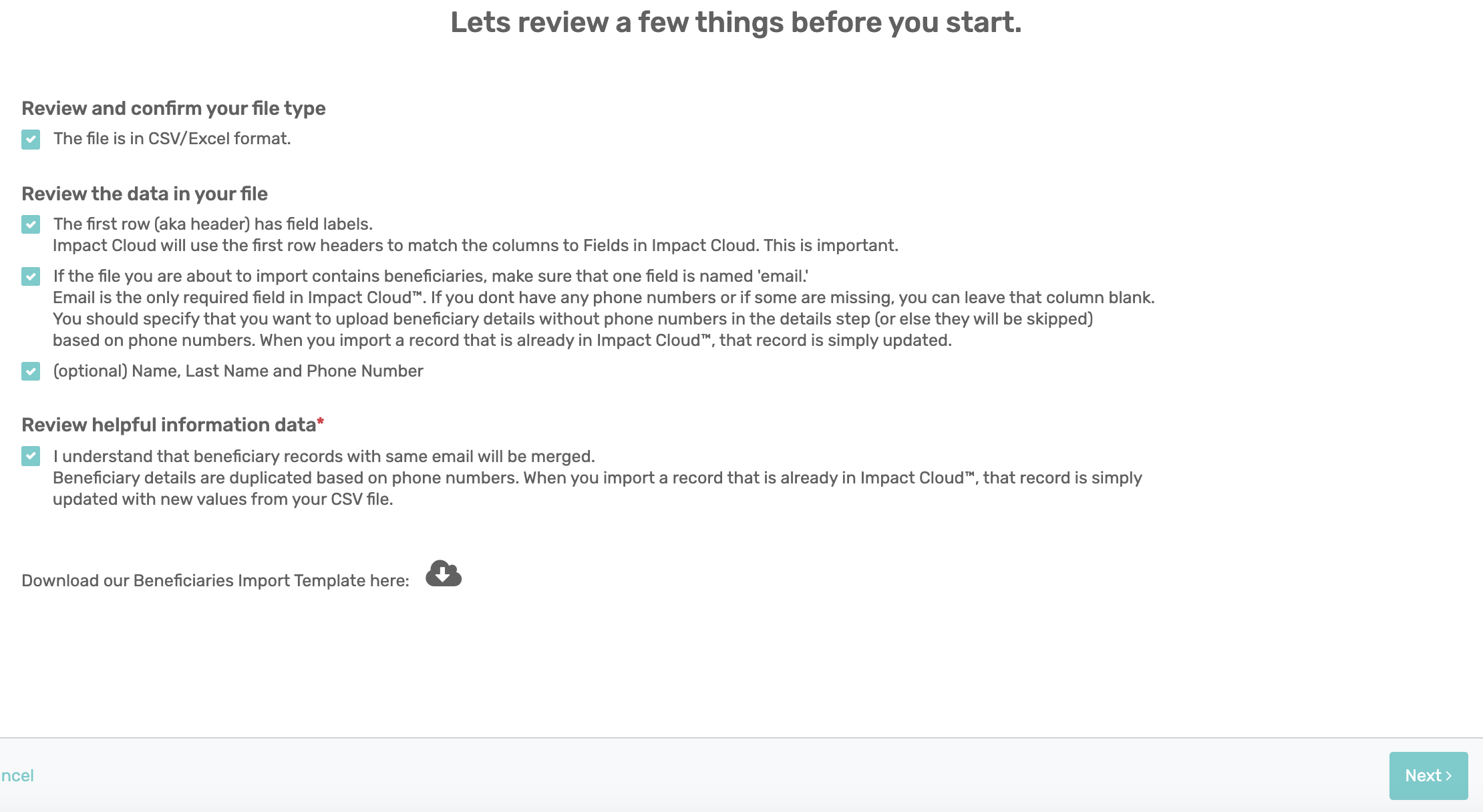 15. In the next screen, select or drop the file: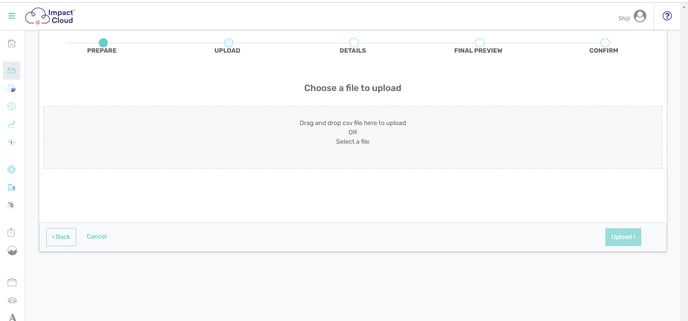 16. Click on the Upload button.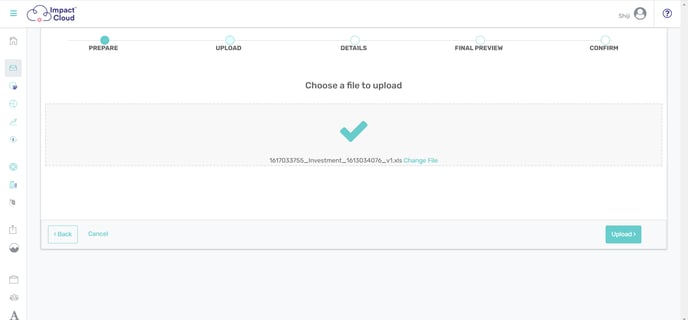 17. In the next screen, you can edit the Import Name if you wish to.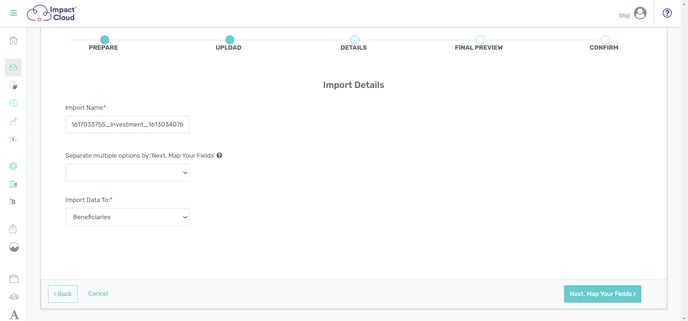 Separate multiple options by: Allows you to select the separator for multiple option fields. For example, in the field Project, you might have added "Scholarships; Trainees" to denote that the stakeholders are part of both projects. The value can be: ; , or |
18. Click on Next, Map Your Fields. A final preview will be displayed as shown on the screen below: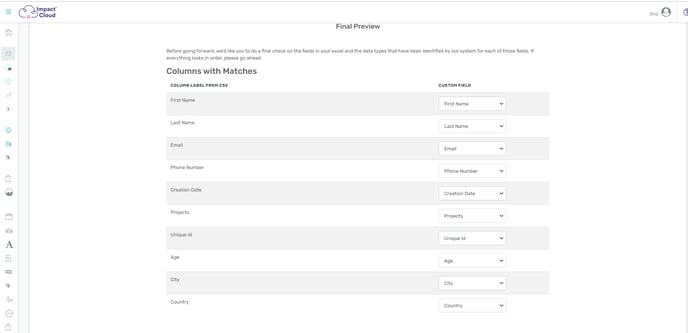 19. Click on Next. In this last screen, you will be asked to check the two boxes and enter your initials to confirm the import.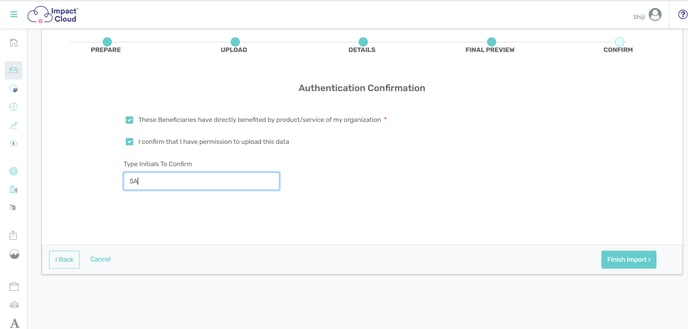 20. Click on Finish Import. The import process may take a few seconds. You will be able to see the status as follows: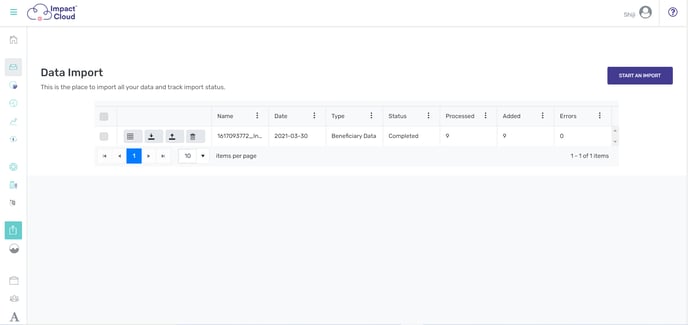 NOTE: The number of records processed should match the records added. If it doesn't, then the column "Errors" will show the difference. This means that some of the records in your spreadsheet had errors. At this point, you can download the errors using the downward-looking arrow, fix the errors, and reimport them using the upward-looking arrow.
Congratulations!! You have added your stakeholders to a project. Now you can send them a survey.