This article explains how to add custom fields to the stakeholders' list to track additional information that the one required by default.
Pre-requisites:
* You need to have a project created
1. Log on to Impact Cloud. This is the first screen you will see :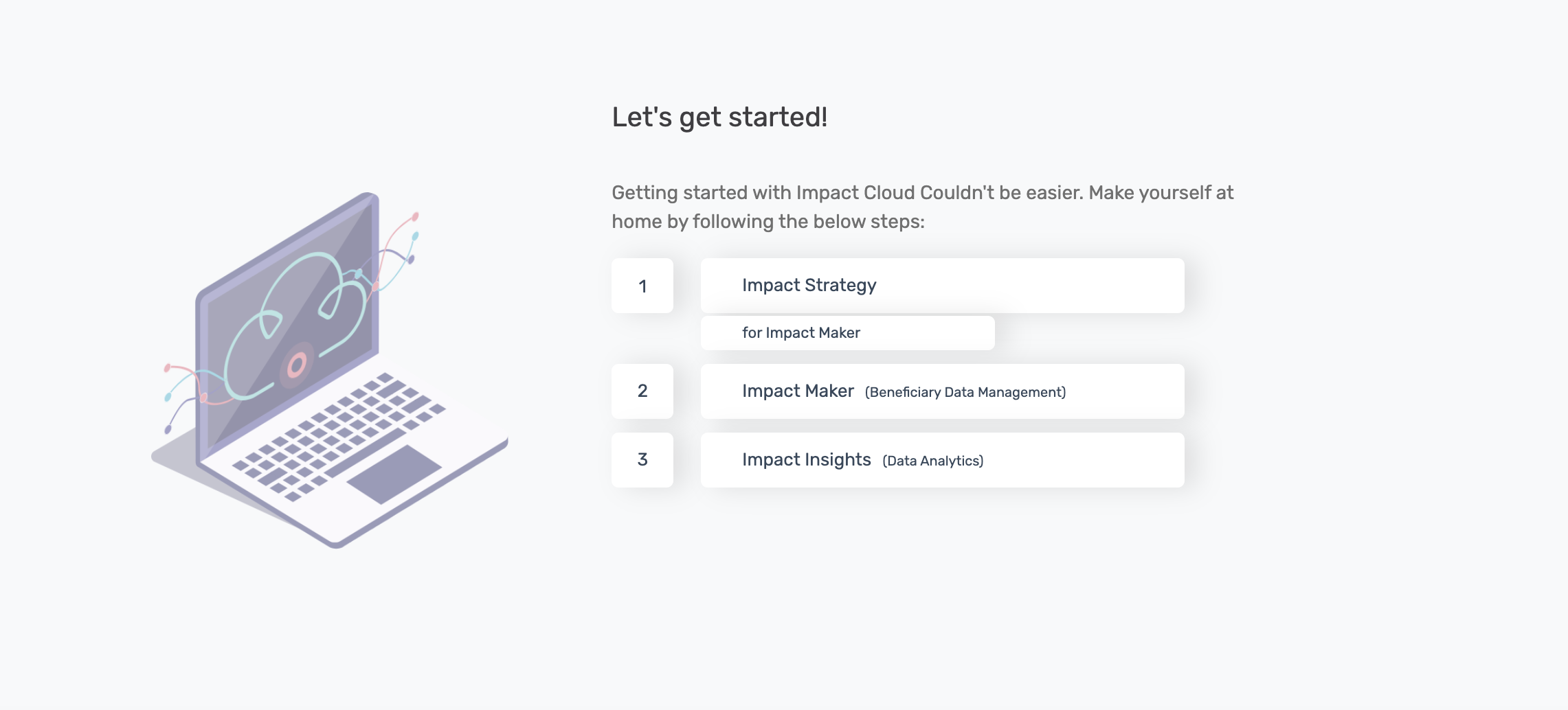 2. Click on Impact Maker. You will see your added projects.
3. Click on any project and then click on the tab Project Overview.
4. Click on the Manage Fields button (upper right side of the screen).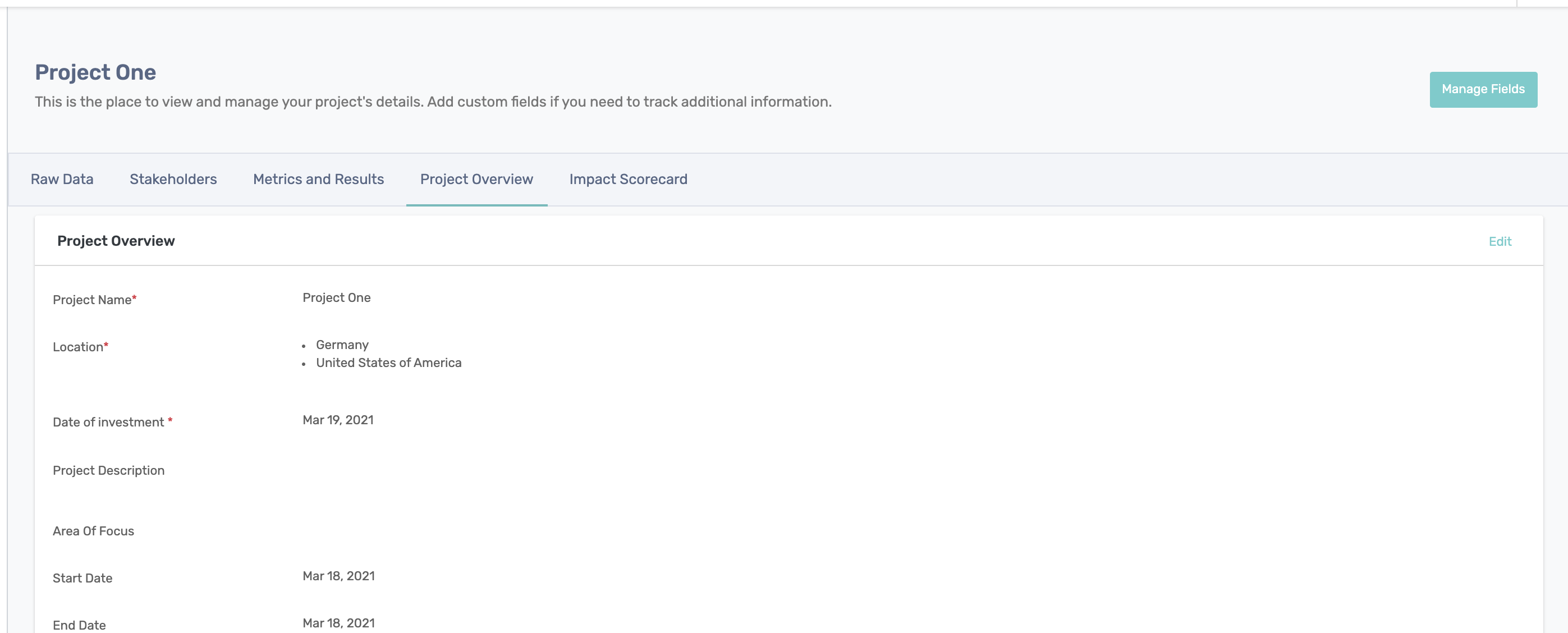 5. Click on the tab My fields.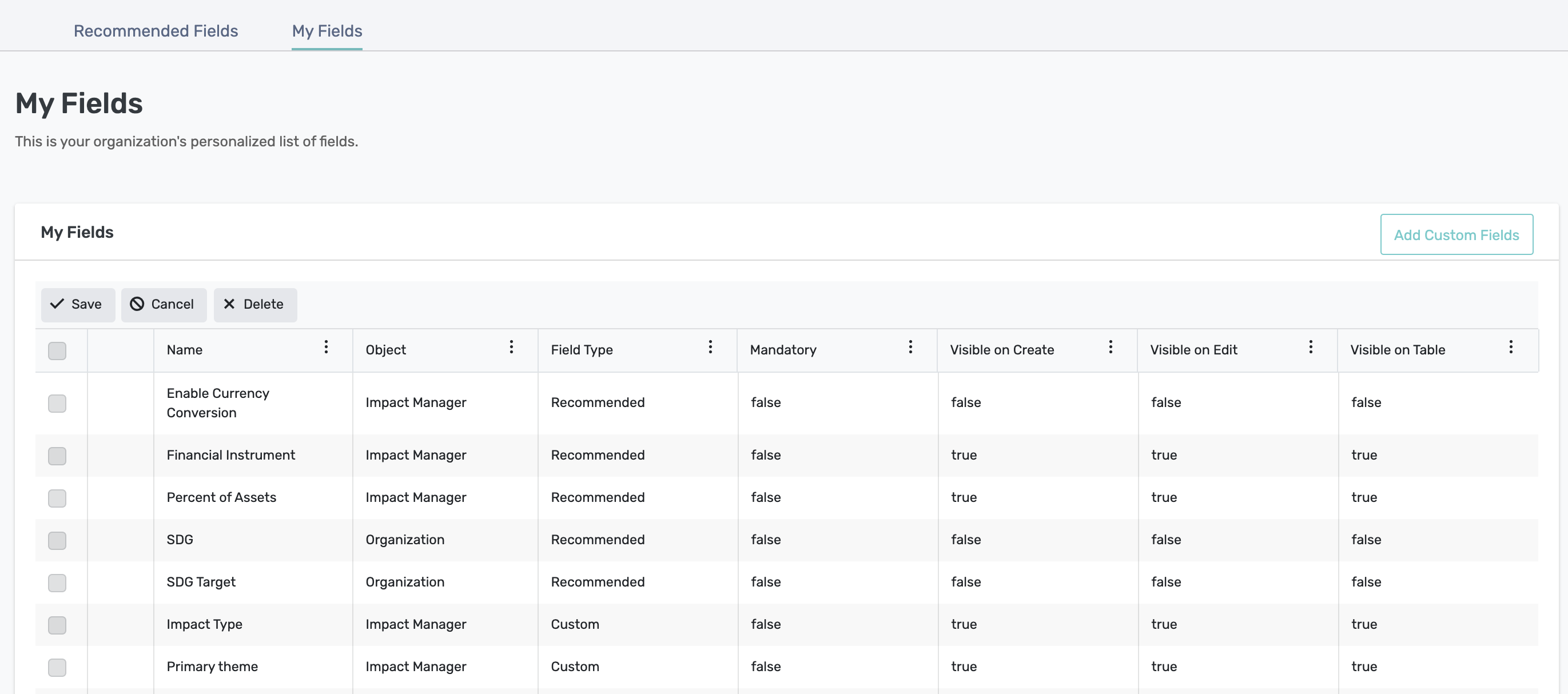 6. If this is the first time you are creating a custom field, the table will be empty. If you or Sopact have added custom fields before, they will show up on the table.
7. Click on the button Add Custom Fields (upper right side of the table).

8. Select "Beneficiaries" as the Object.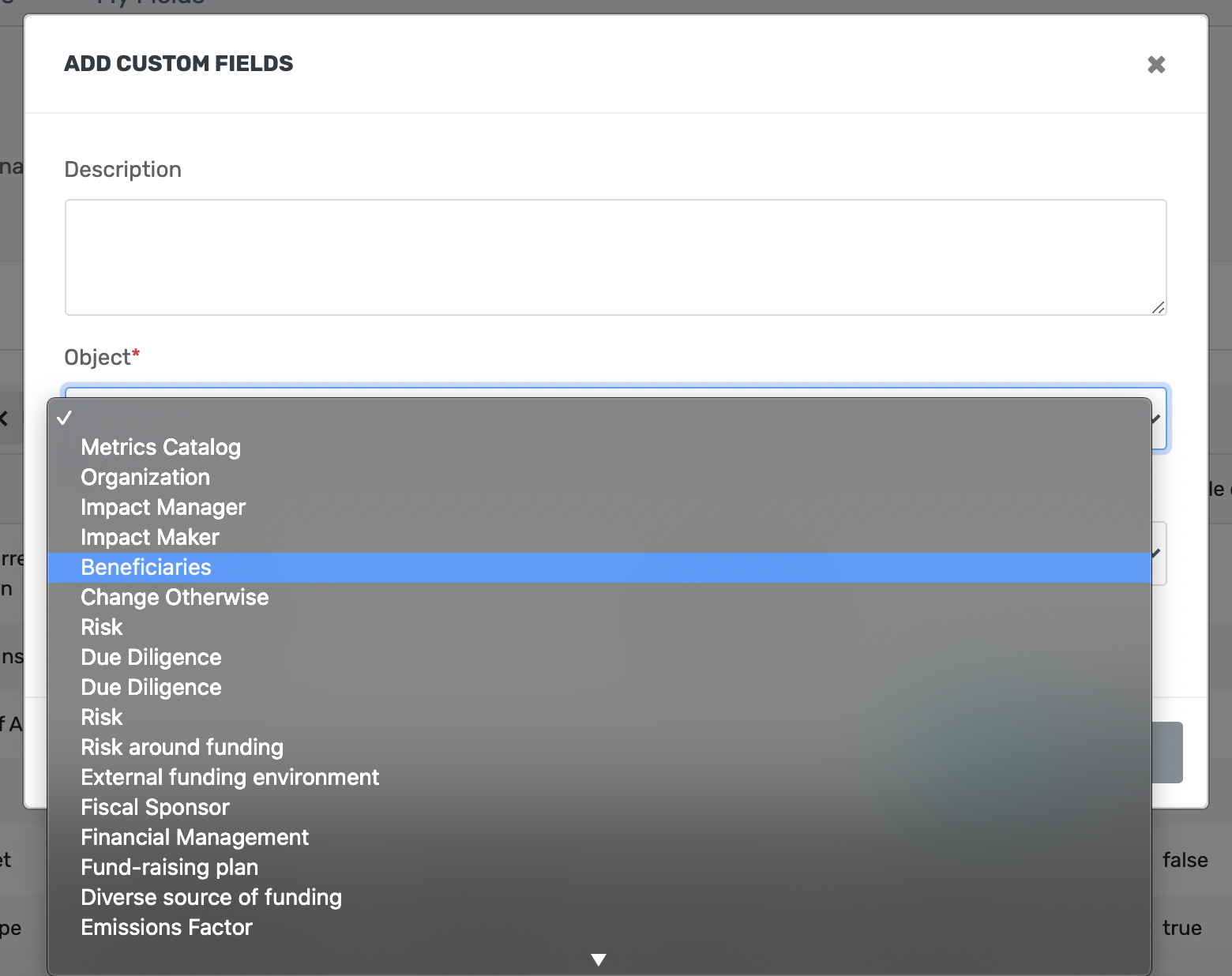 9. Type the name of your field under Custom Field Name.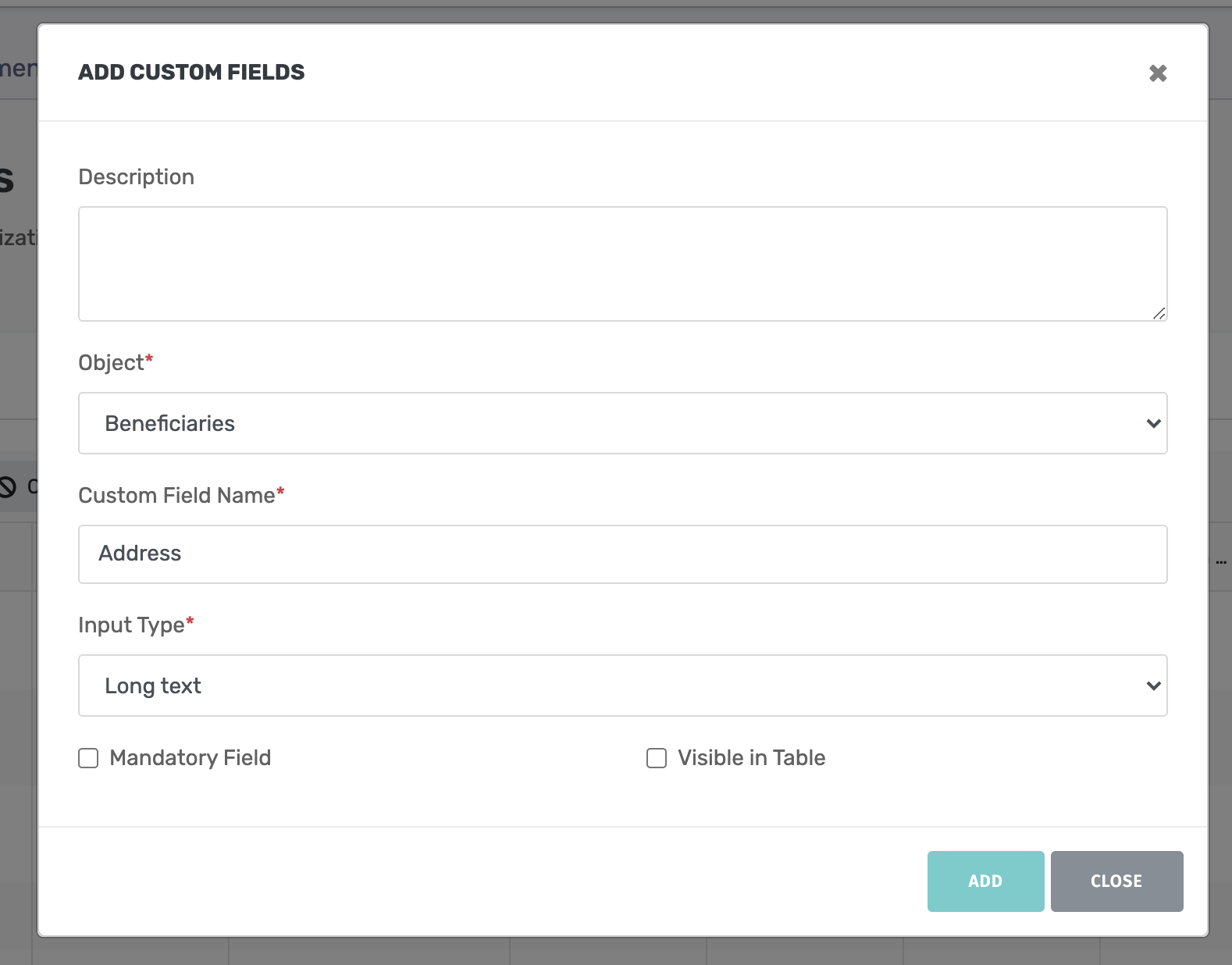 Input Type. You have many formats as an input option. Some of the most common ones are Number, Percentage, Currency, Text, Single Select, and Multi-Select. The last two formats will open boxes for you to enter the options to select from.
10. Select the appropriate input type for the field and add options if necessary.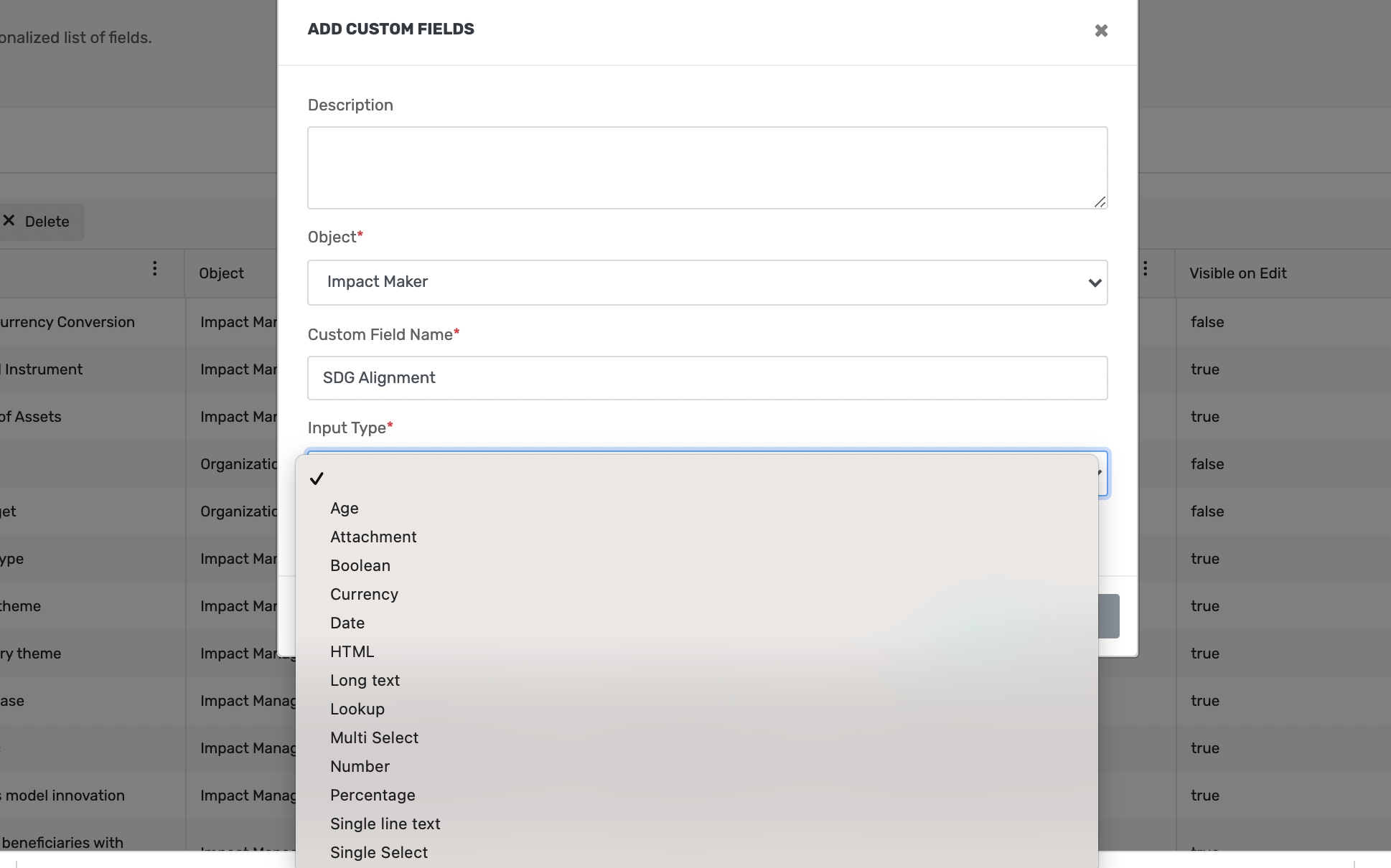 11. You can make the field mandatory by checking that box, which means that you will not be able to create a new Beneficiary of Stakeholder without filling out that field.
Congratulations! You successfully added a custom field to your Stakeholders. Now it is visible for all of them.