This article provides a step-by-step guide to adding a project to the Impact Cloud.
In this exercise, we will add (create) a new project in the Impact Maker Application. By the end of this tutorial, you will be able to successfully add a new project. Remember: You can use projects as investments or programs. Project = Investment = Program
1. Log on to Impact Cloud. This is the first screen you will see :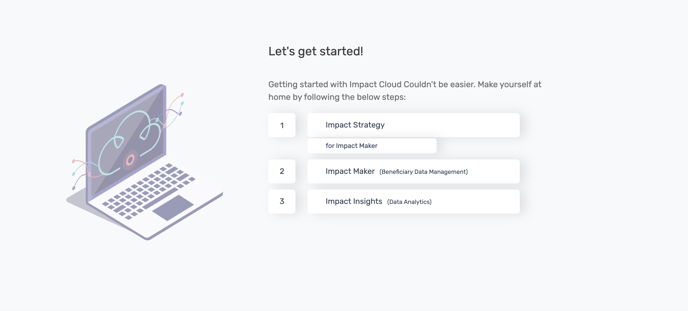 2. Start by clicking on Impact Maker. You will see the screen below. It is empty when you are adding your first project. There are three tabs, Prospective, Active, and Inactive.
Prospective: This can be a project on your pipeline that hasn't started yet. For example, a program which feasibility is still under review, or an investment that is still in the due diligence phase.
Active: Projects are active when you are already working on them.
Inactive: This can be a project that is not active anymore. For example, if a program or investment doesn't prove to be as impactful as expected, you might decide to terminate it. When a project is in this phase, any data collected in the past will be retained and can be used for analysis, but no new data can be collected.
3. Navigate to the Active tab.

5. Click on Add New. Select Project.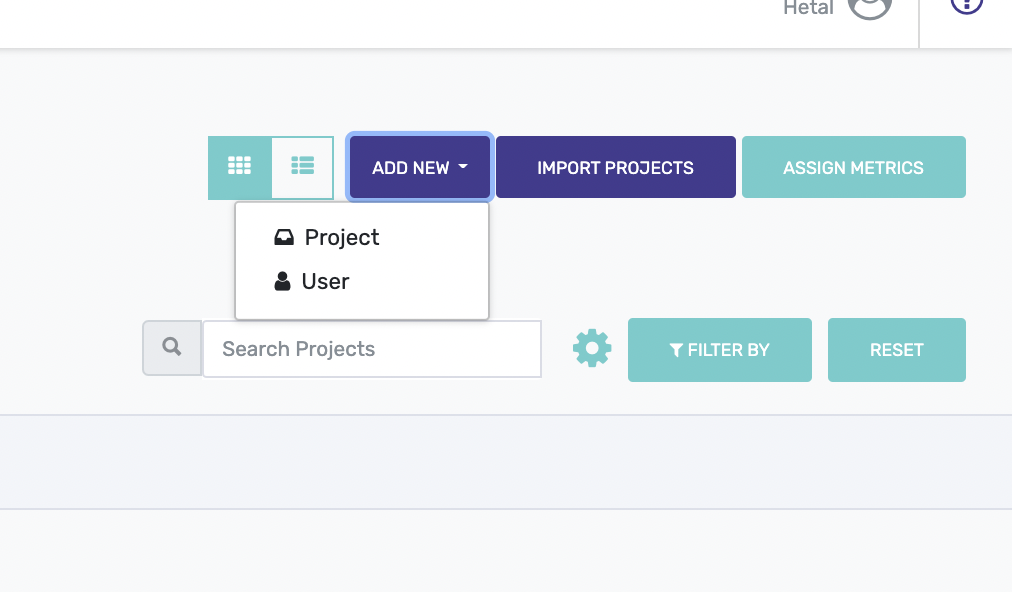 6. A screen will pop-up.
Make sure to enter the Project Name and Location, which are mandatory fields. Then, click on SAVE. You can decide whether or not to enter the data for the rest of the standard fields. If you want to create your own custom fields to track information that is relevant to your organization, see the article Adding custom fields to the Project.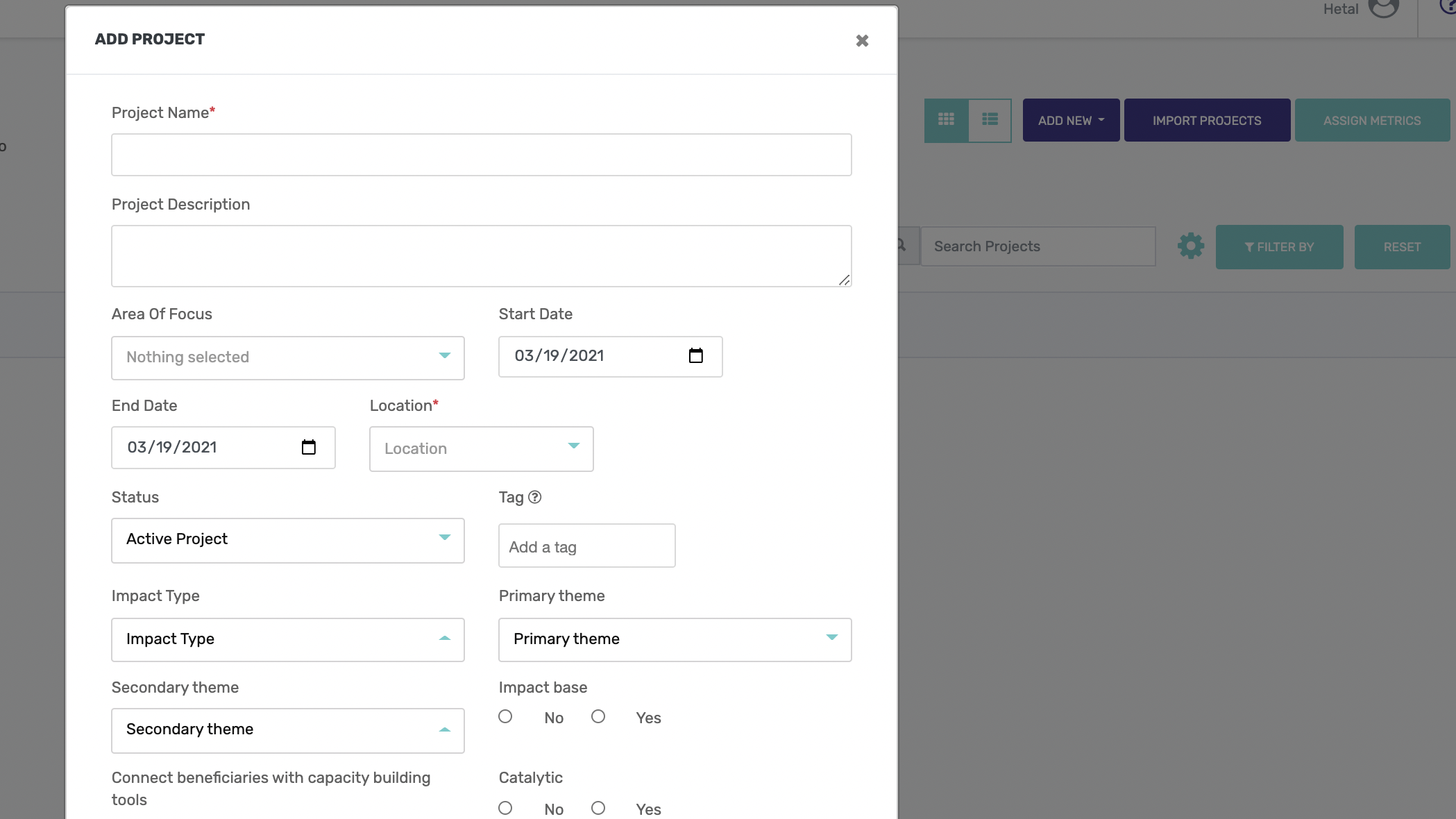 7. You can add multiple projects. In that case, it will look like the screen below: