This tutorial shows you how to edit a Theory of Change and metrics that you have already created in the Impact Strategy module.
Pre-requisites:
* A Theory of Change created. If you haven't created one yet, please review this document first: How to create a Theory of Change.
* Metrics in your Theory of Change. If you haven't added metrics yet, please review this document first: Adding metrics to the Theory of Change.
In this article, we will see how to edit or delete statements added to your Theory of Change, as well as edit, delete or create new metrics.
1. Log on to Impact Cloud, this is the first screen you will see :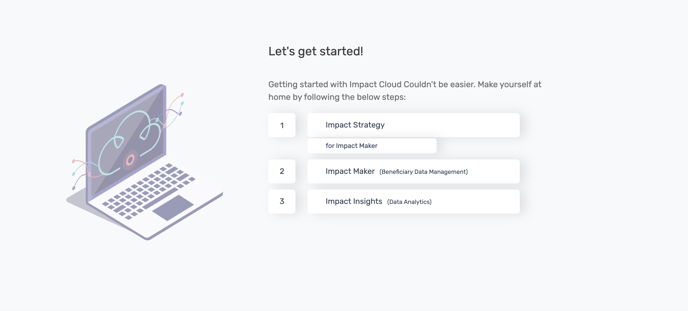 2. Click on Impact Strategy for Impact Maker. You will be navigated to the following screen: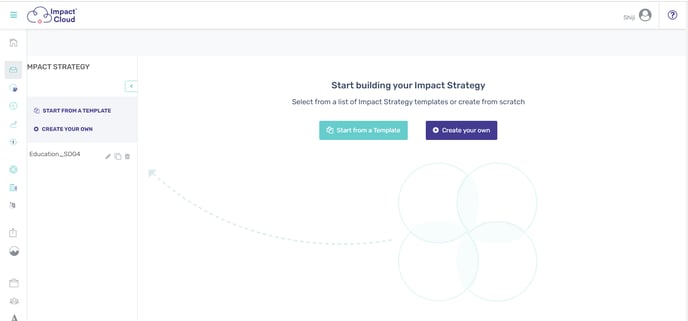 NOTE: All the ToCs that have been created will be displayed here on the left panel.
3. Now, click on any existing Theory of Change name. The below screen appears.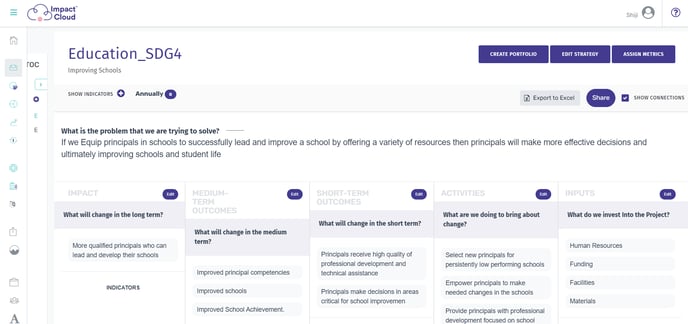 4. A ToC can be edited using two ways :
a. Edit Strategy to edit the entire Theory of Change
b. Edit on any ToC step to make changes only to that specific step.
5. Click on the Edit Strategy button that appears on the top right corner to begin editing from the Impact Statement. The screen appears as shown below :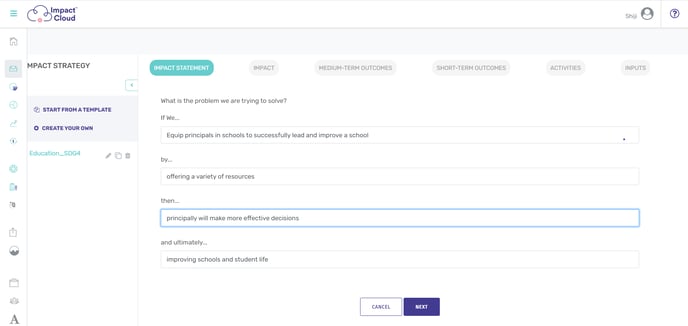 6. Now, any changes can be made to any of the statements in each step of the ToC (Impact --> Medium-Term Outcomes --> Short Term Outcomes and so on). The changes save automatically.
7. To delete a statement, use the red trash can icon on the right side of each statement.
8. To add new statements, click on Add More Button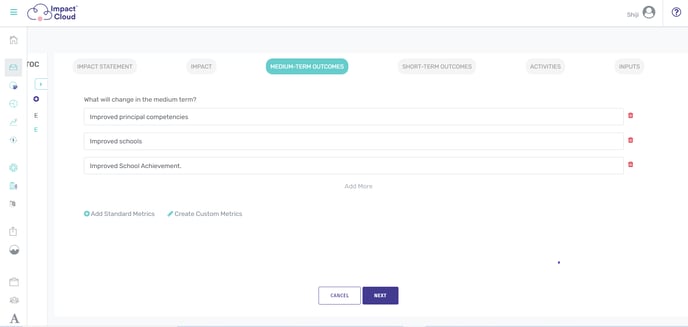 9. To edit the metrics, click on any of them, either custom or standard. The Metrics Configuration screen will appear on the right side of the ToC. You can edit name, definition, status, polarity, and format (as long as you haven't entered any data yet). If you already have data for this metric, you will not be able to edit the format anymore. This is to keep the integrity of the data.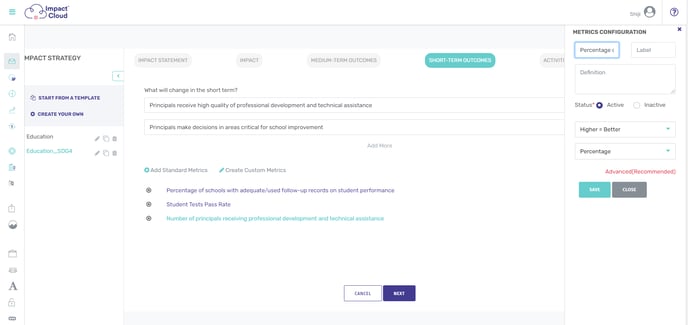 NOTE: Once a standard metric has been edited, the unique ID will be prefixed by the text "Modified". Refer to the Screen below: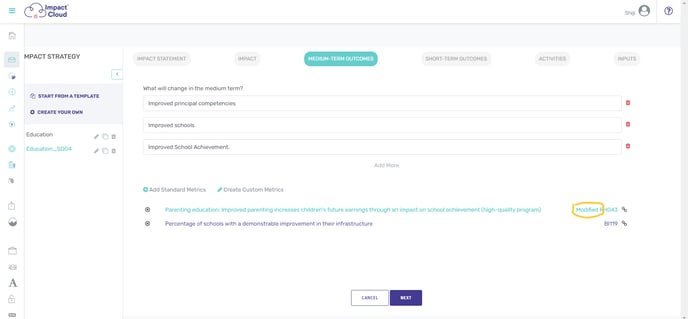 10. To delete any metric, use the
icon on the left side of each metric.
NOTE: If you delete a metric that already has data, the data will also be deleted from the platform, so be VERY CAREFUL.
11. To add more metrics, you can do so with the options Add Standard Metrics or Create Custom Metrics.