This article explains how to edit/delete stakeholders.
Pre-requisites:
Project created on Impact Cloud.
Stakeholders created / imported on Impact Cloud.


1. Log on to Impact Cloud, this is the first screen you will see :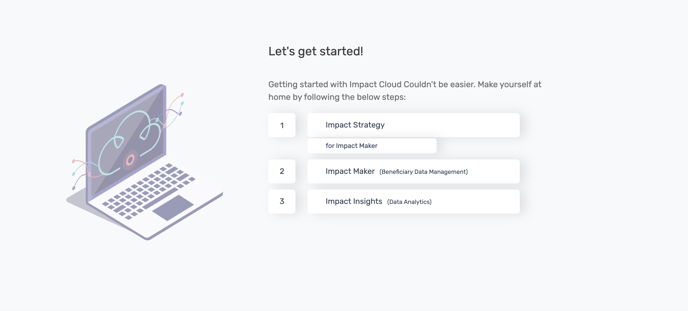 2.Click on Impact Maker (Beneficiary Data Management). You will be navigated to the following screen: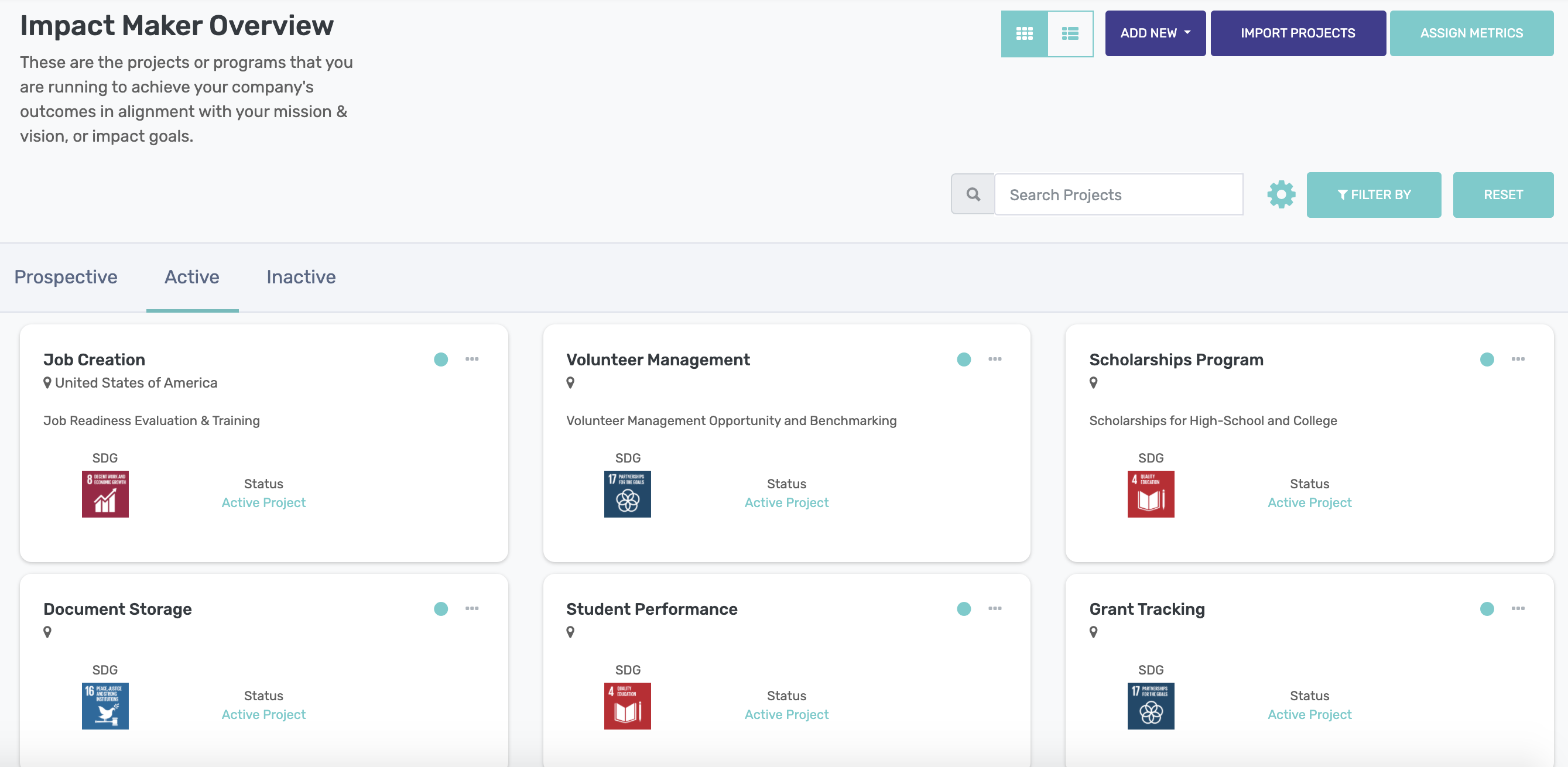 NOTE: You will see all the projects created for your organization.
3. Click on the project for which you want to edit/delete stakeholders.
4. Go to the tab Stakeholders.
5. The following screen will display. Scroll down until you see the table with the list of stakeholders.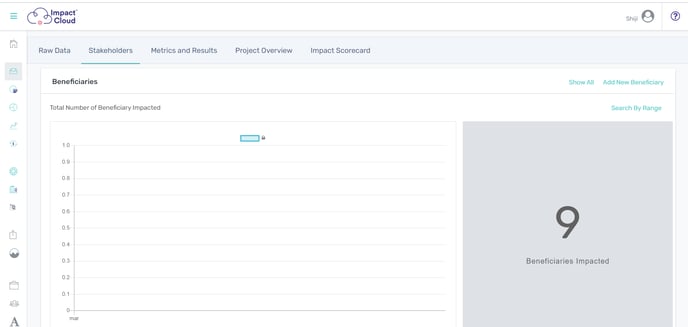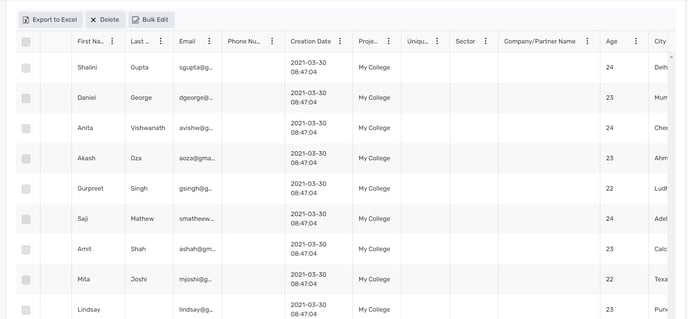 6. Click on the icon "Edit" to edit a particular stakeholder: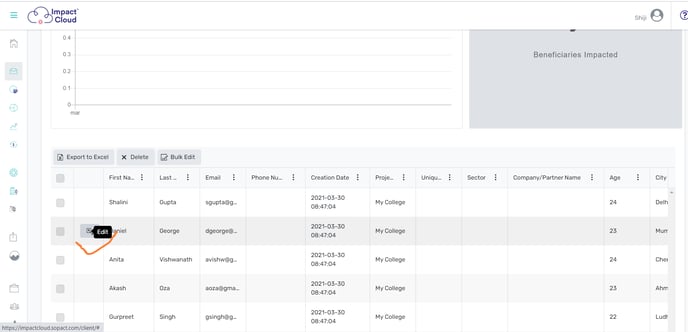 7. A popup window will open for you to edit the information. Click on Save to save the changes.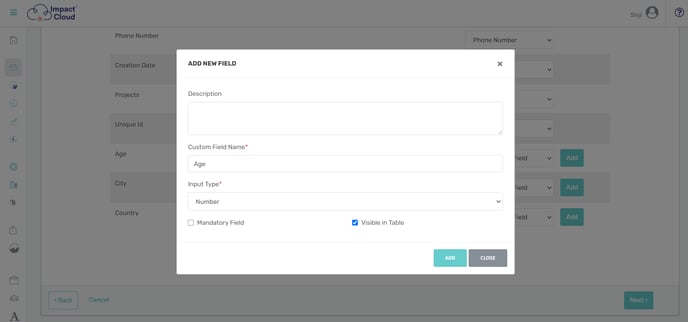 8. To delete a stakeholder from the list, check the box by the stakeholder's name and click on the Delete button at the top of the table. A window will pop up for you to confirm the deletion.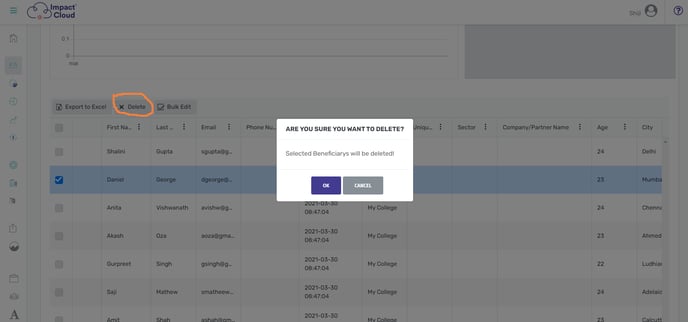 NOTE: The system also allows you to view or search certain stakeholders.
Show All: allows you to see the full list of stakeholders from ALL your projects at once.
Search by Range: Allows you to search the stakeholders based on the date they were created or imported.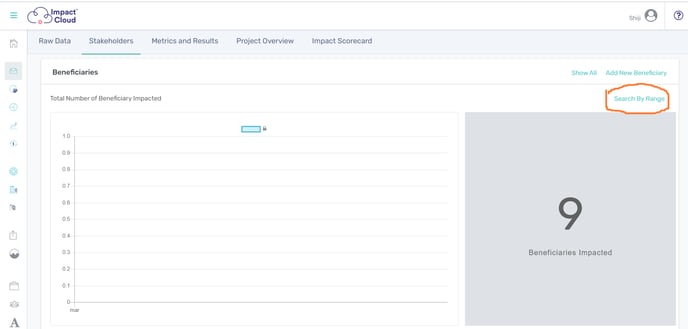 To search for a specific person, click on the 3 dots on any column, and a menu with filtering options will display:

You can also download the list as an Excel spreadsheet by clicking on Export to Excel.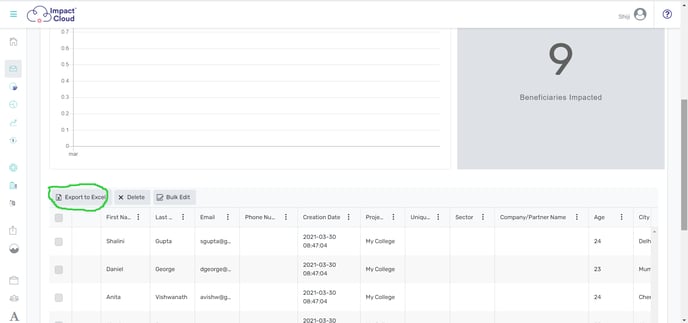 Congratulations !!! You have learned to edit your stakeholders.