This article talks about how user passwords can be managed or changed on Impact Cloud
There are three ways of changing user password on Impact Cloud
Users in Impact cloud can change their own password by following the "Forgot Password" link on their log-in screen.
Users with the role "Organization admin" can reset the password for all the users within that organization
Users with the role "Super admin" can reset the password for any user on Impact Cloud. This is generally done with the Sopact support staff (support@sopact.com)
Reset password for your user
1. Go to Impact Cloud link: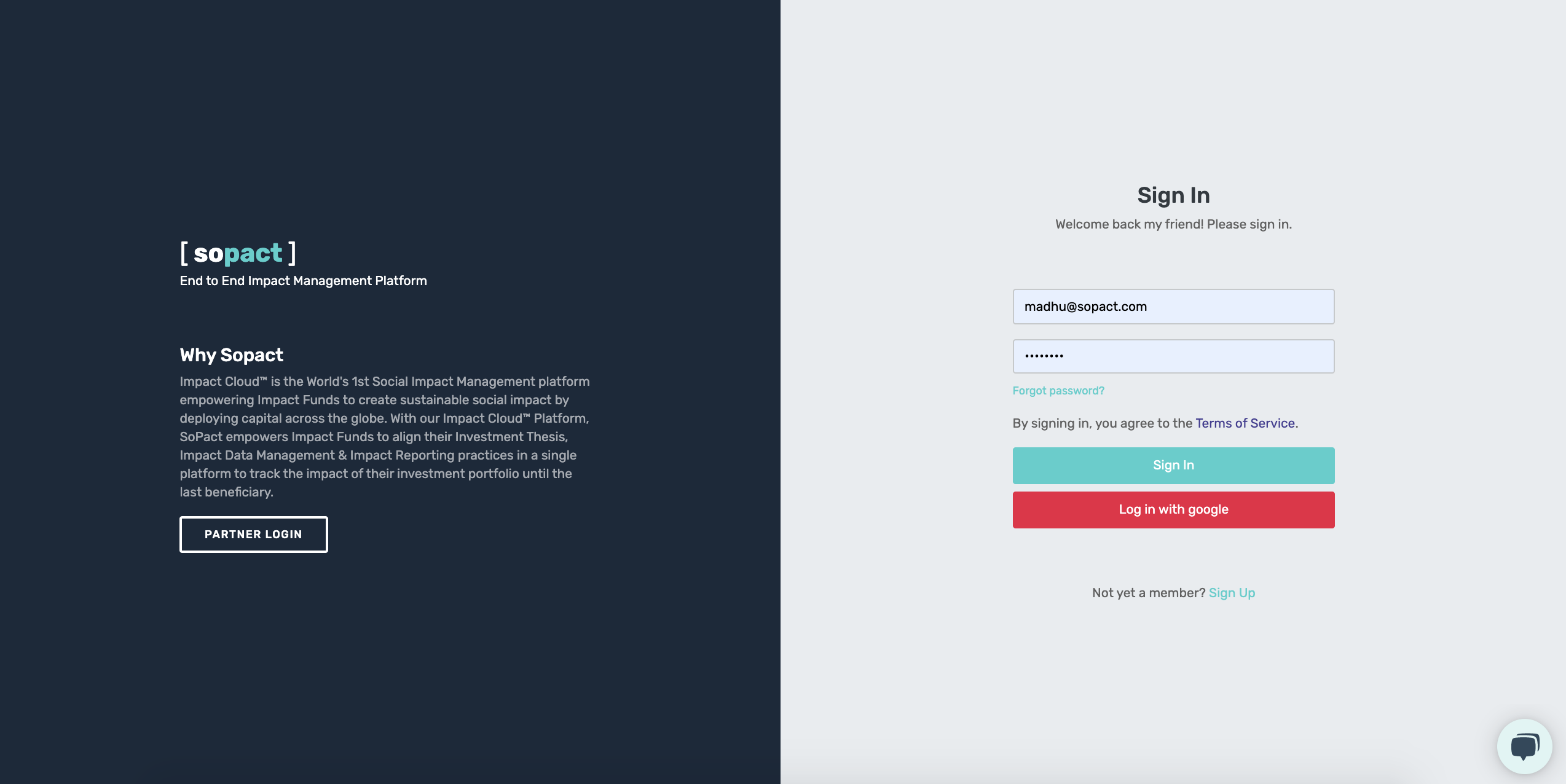 2. Click on Forgot Password and enter your email in the text-box (as shown below)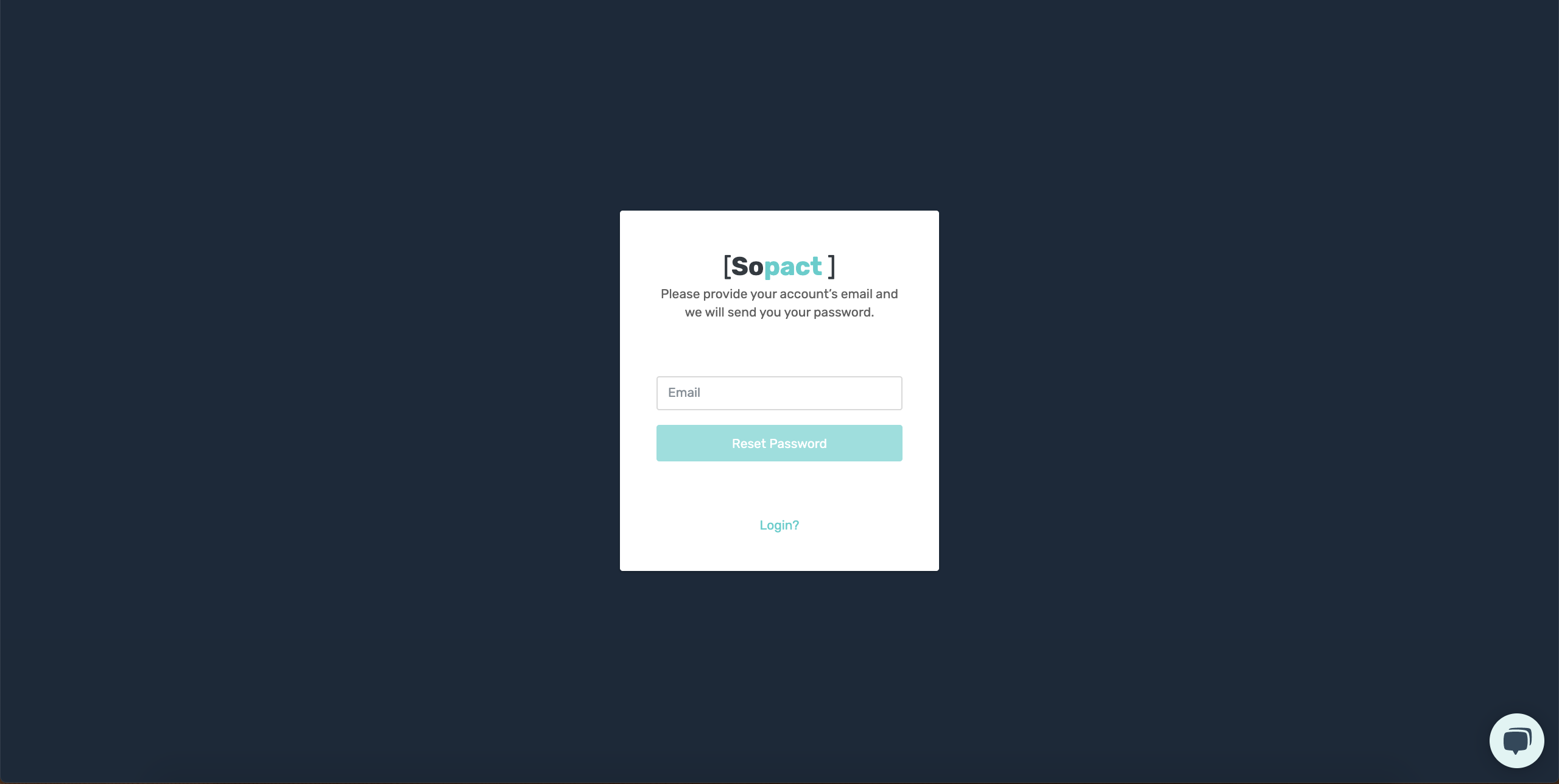 3. You will be sent a password reset link in which you will get the option to change your password.
Organization Admin resets the password for another user within the organization
1. Log into Impact Cloud: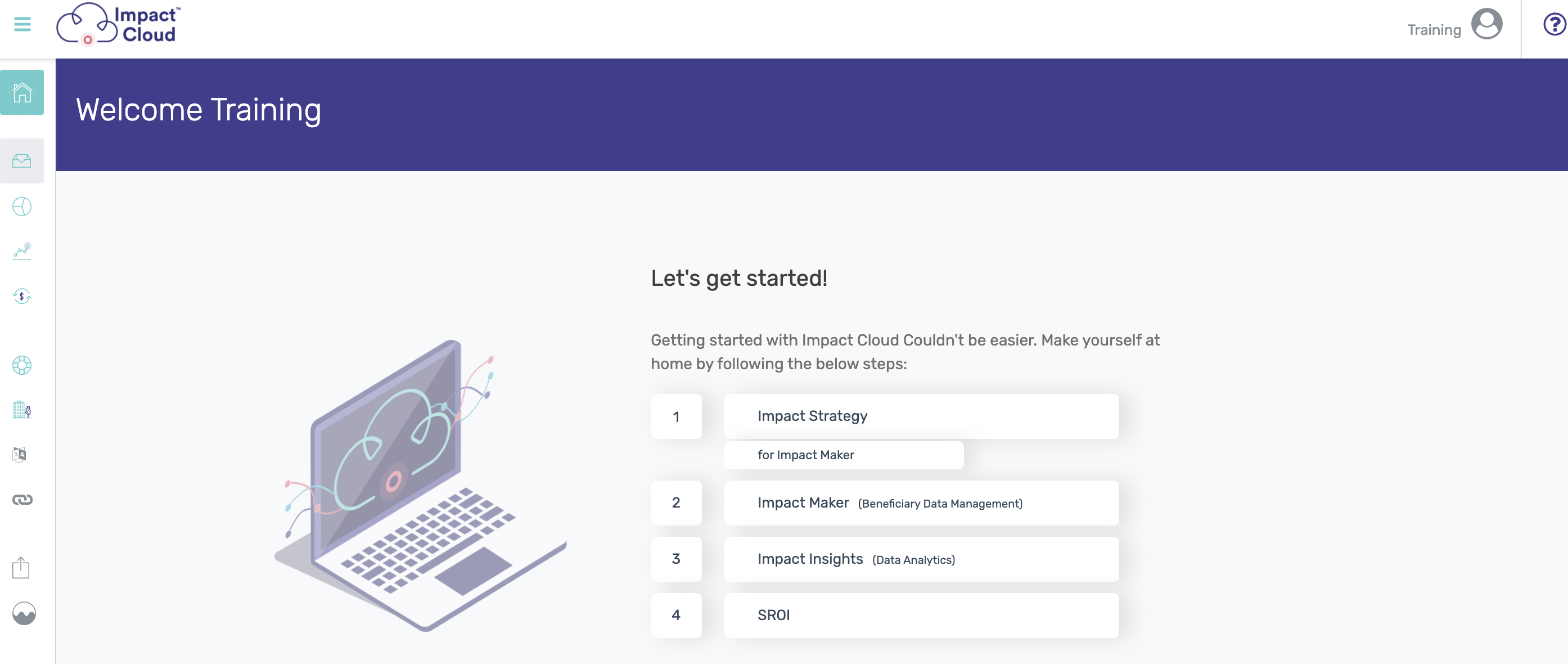 2. Open the left menu bar to see an option Company Profile and click on it: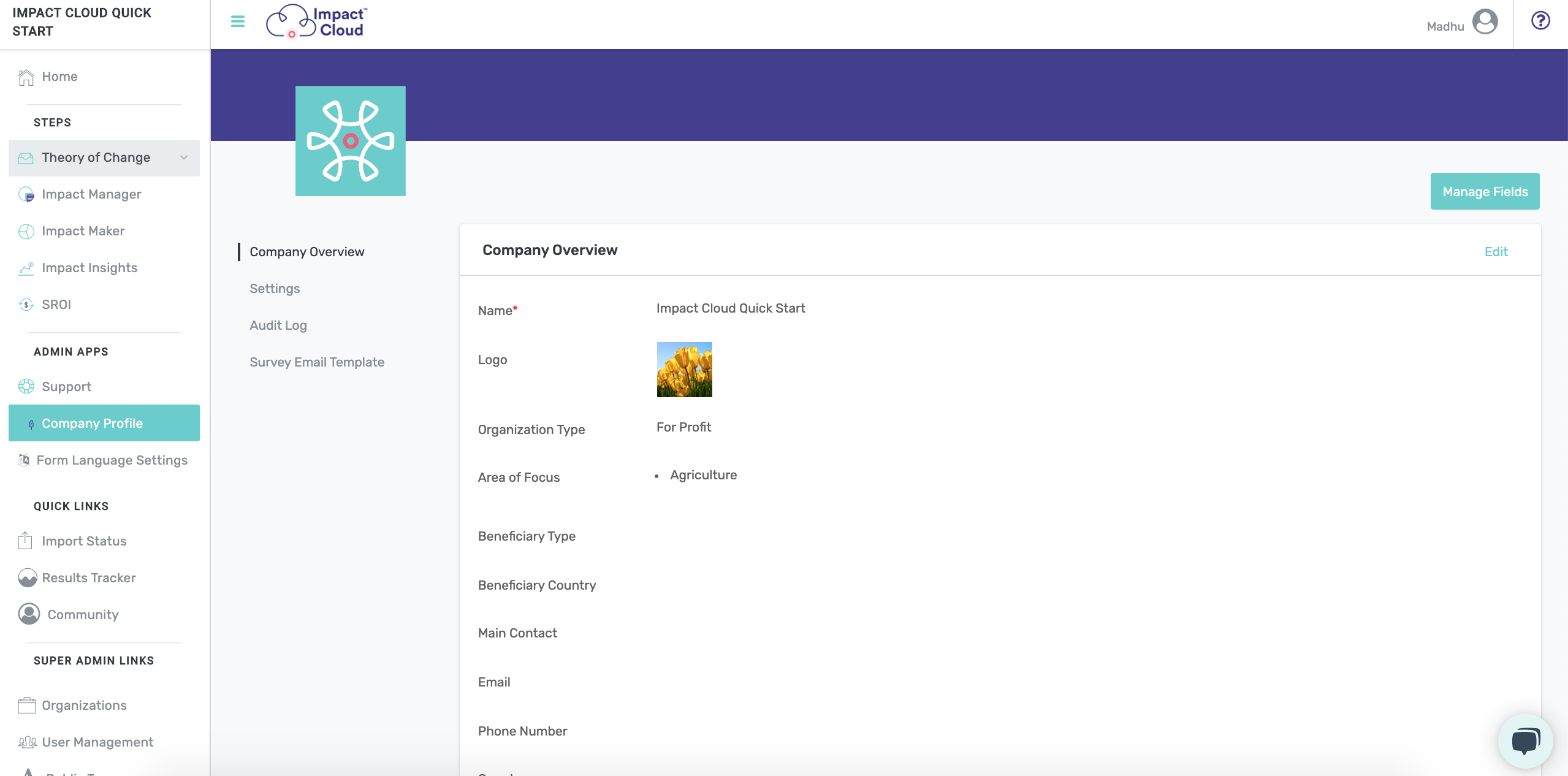 3. Go to the settings screen by clicking on Settings from the left menu as shown above: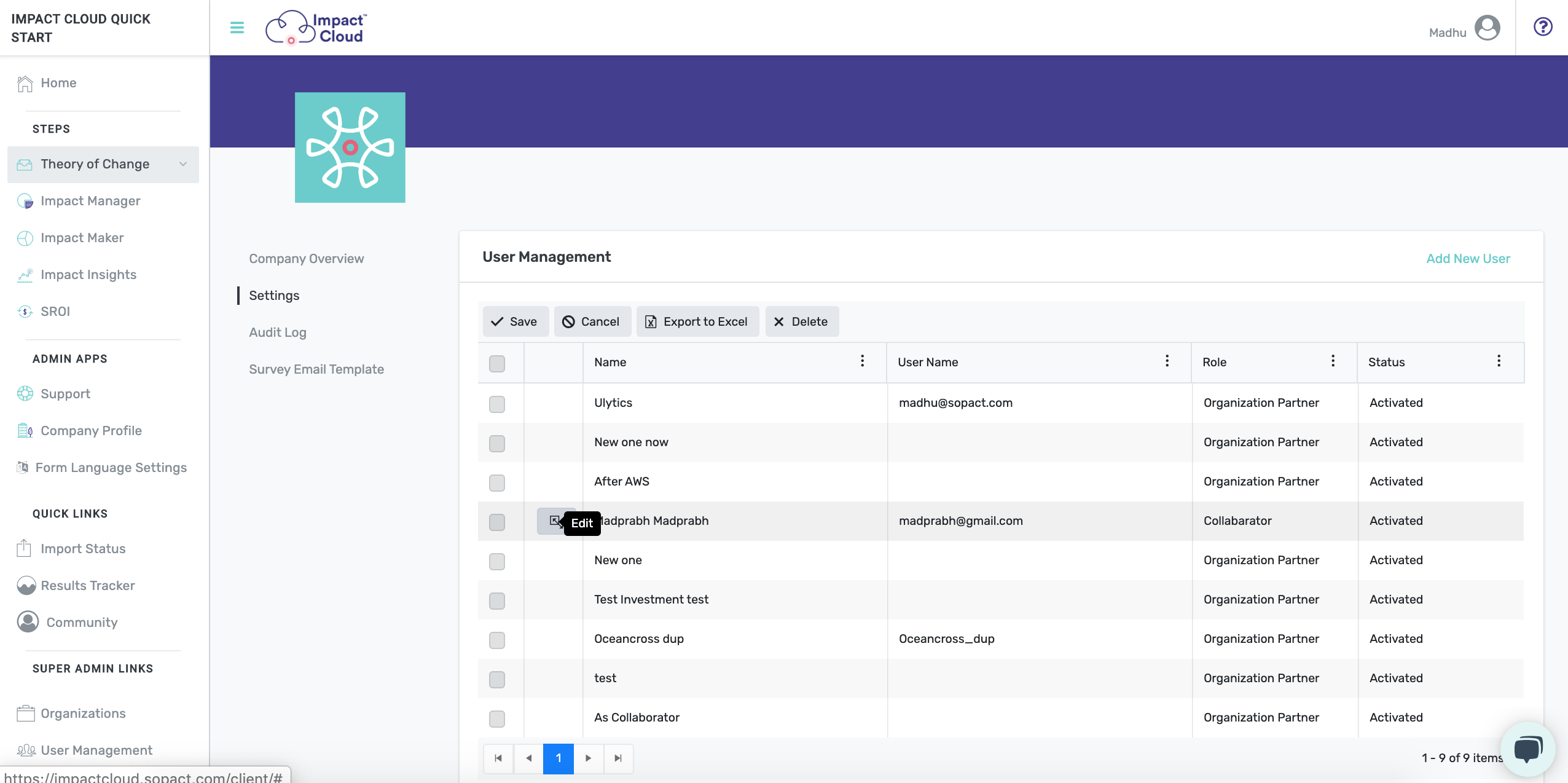 4. Click on the "Edit" option corresponding to the user for whom you want to reset the password. You will see the below popup: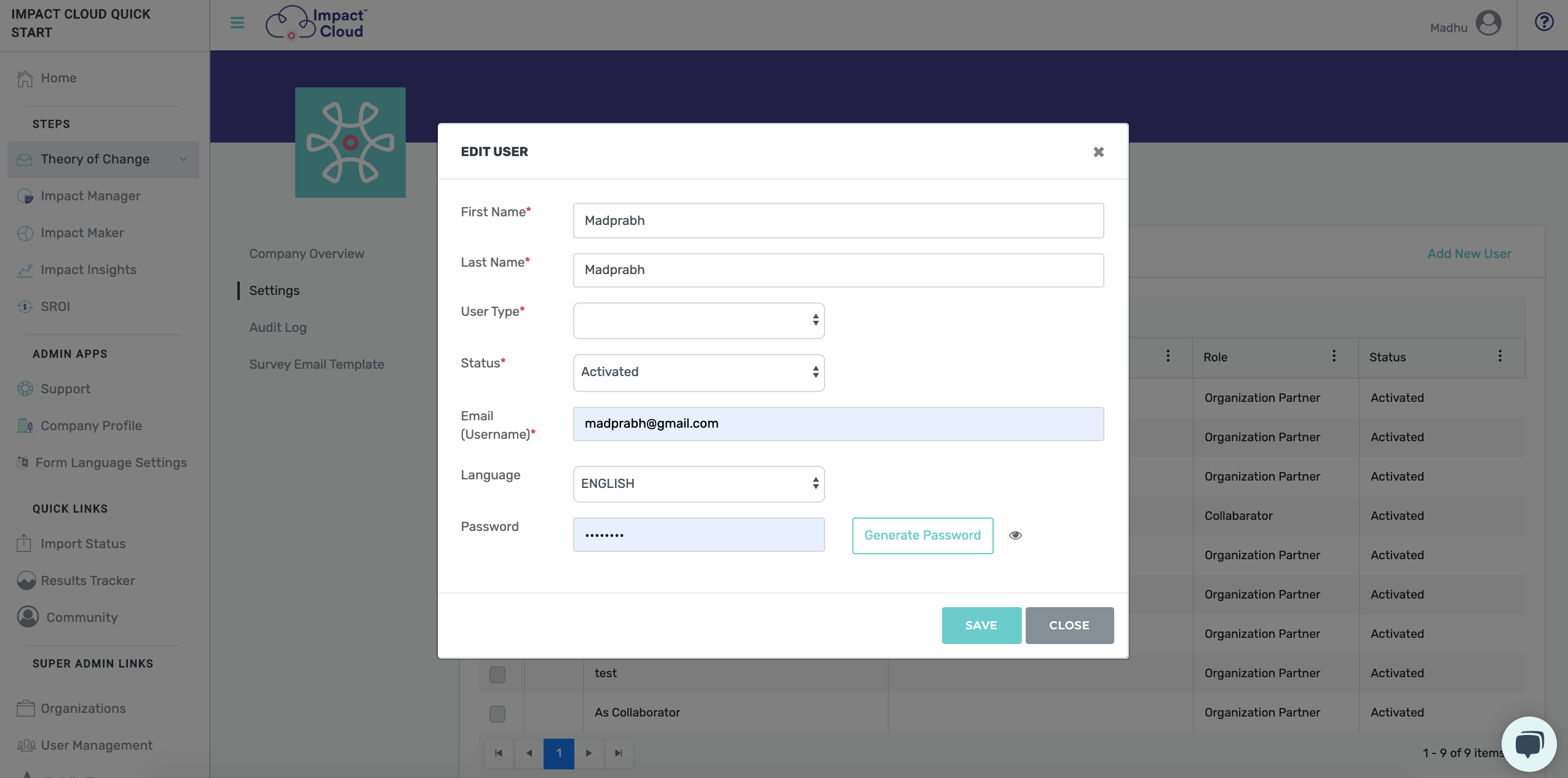 5. Type a new password in the Password text-box or click on the Generate Password button to create a random password. Click on SAVE. The user will receive an email with the password.