This article explains how to view different groups of metrics and for different reporting periods on the Metrics & Results tab.
Pre-requisites:
You should have created your Impact strategy with metrics/indicators
You should have created at least one project/investment and assigned the metric to it.
1. Log in to Impact Cloud. This is the first screen you will see :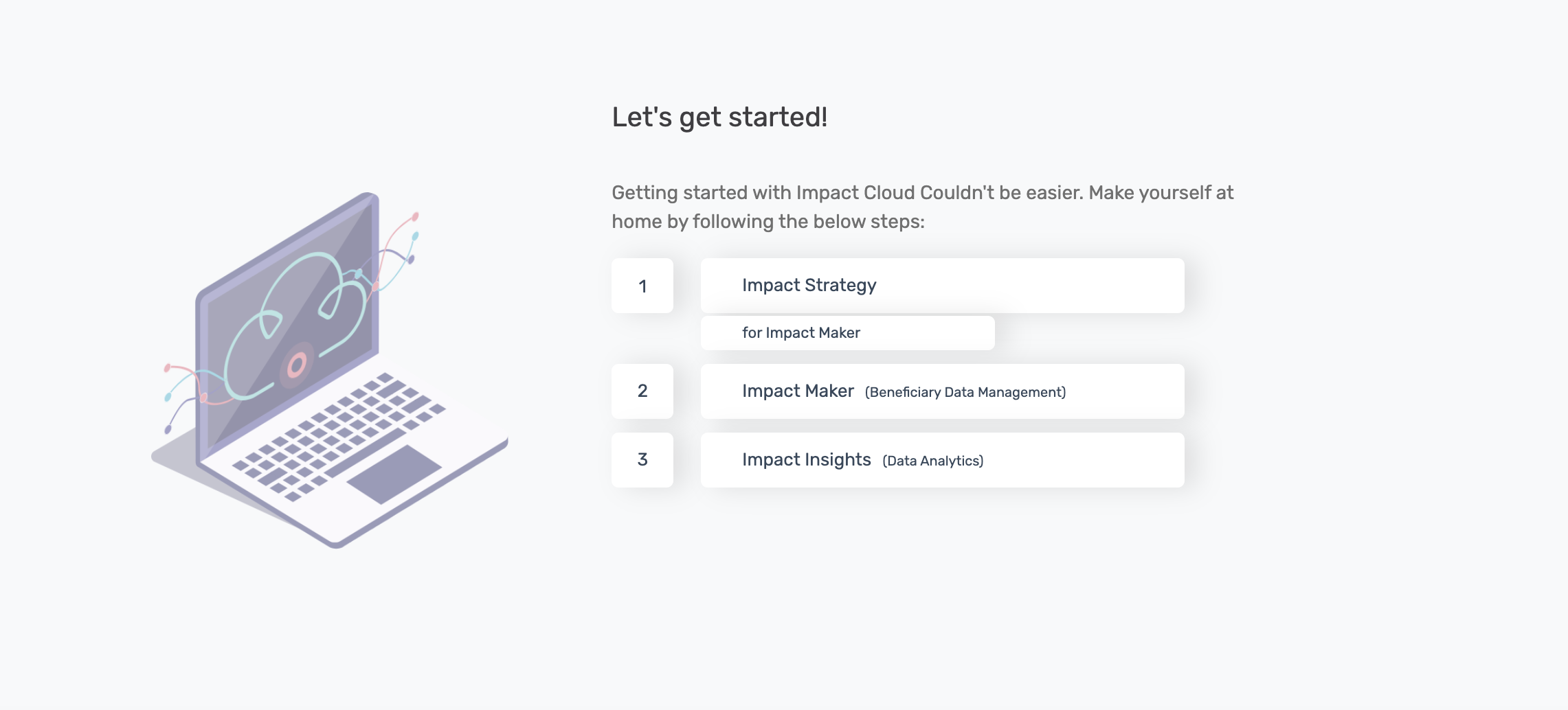 2. Click on Impact Maker. You will see all your projects.

3. Click on the project/investment that you would like to work on.
4. Navigate to Metrics and Results.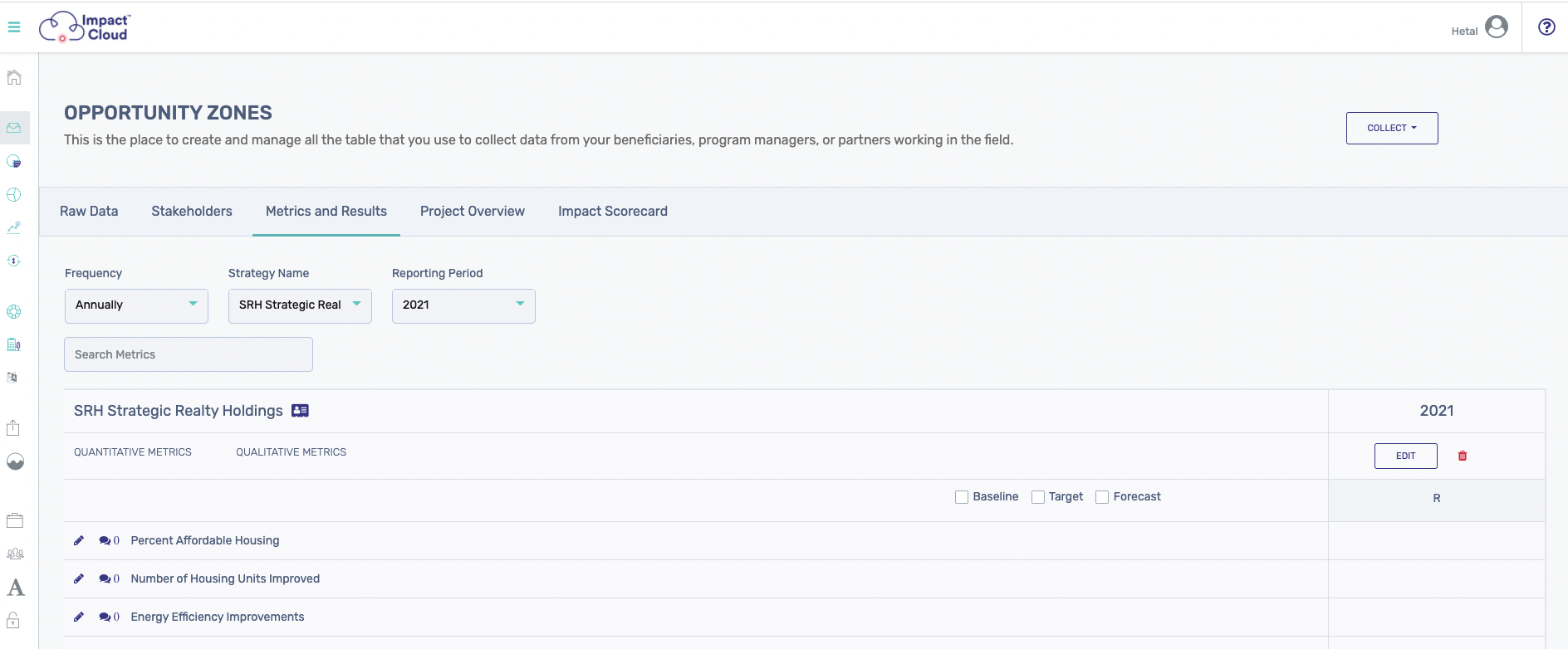 5. You will see three tabs, Frequency, Strategy Name, and Reporting period.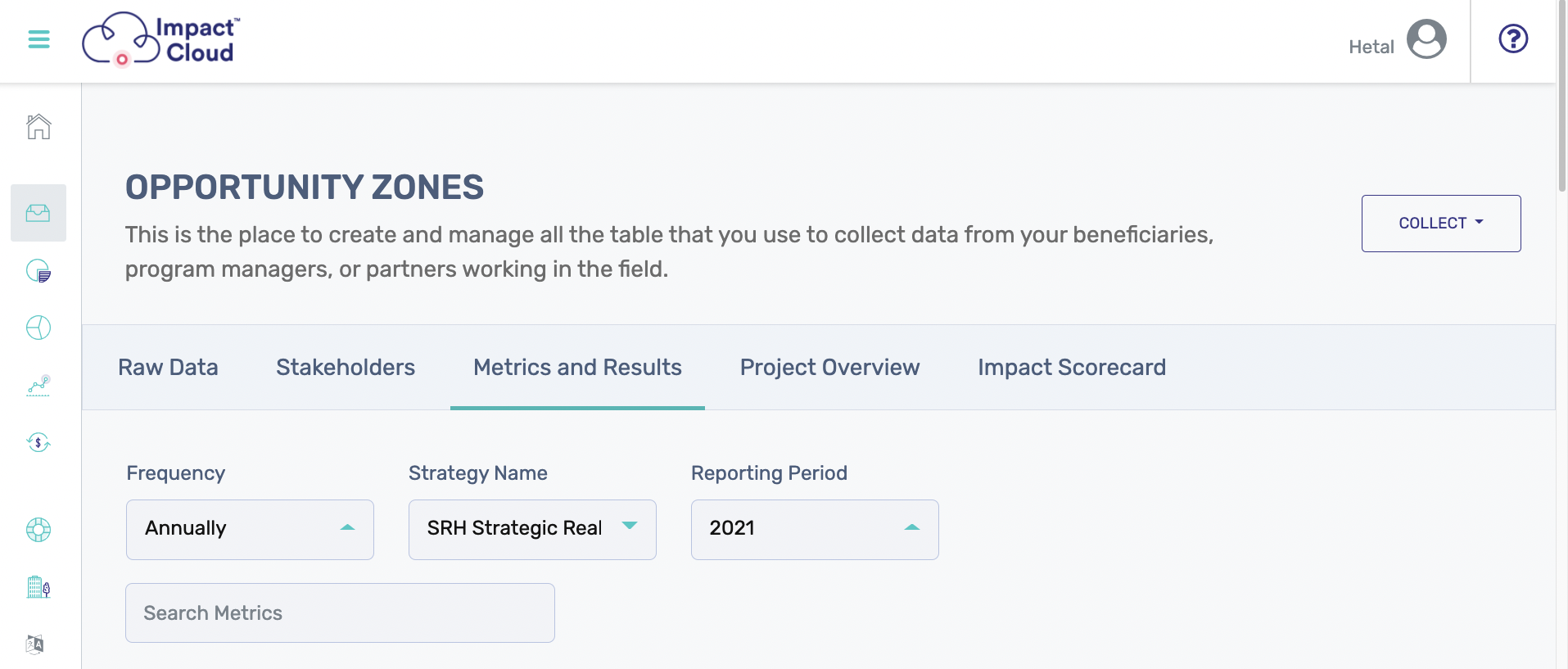 Frequency: This is where you can choose at what frequency you would like to collect your metrics data.

The frequency is attached to your strategy.
When you created your strategy, you defined the frequency.
Create a separate strategy for each frequency.
Strategy Name: Once you select a frequency, for example, Annual, you will see all the strategies with the annual frequency. The strategy name = TOC name.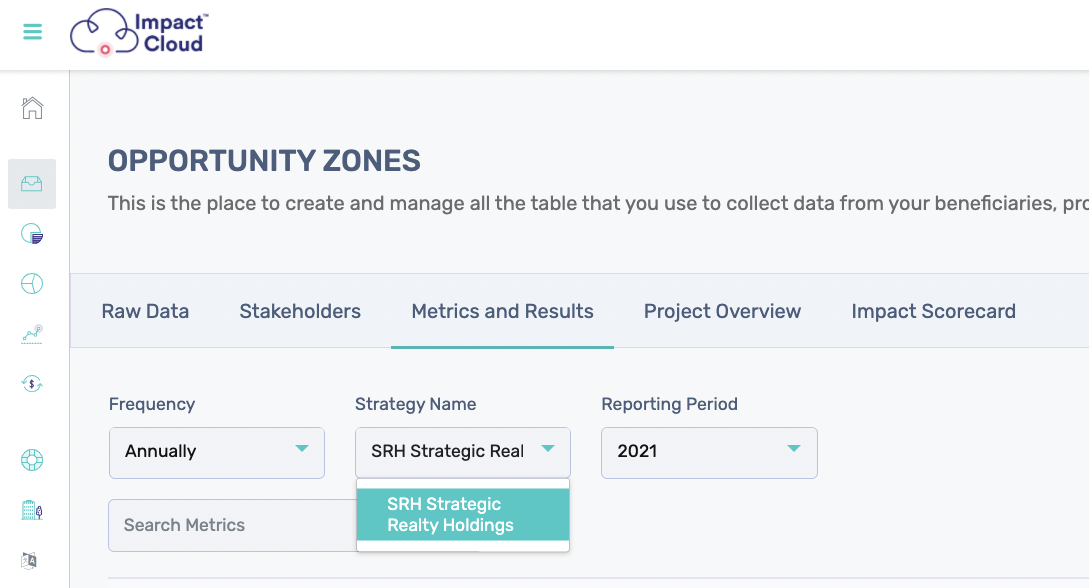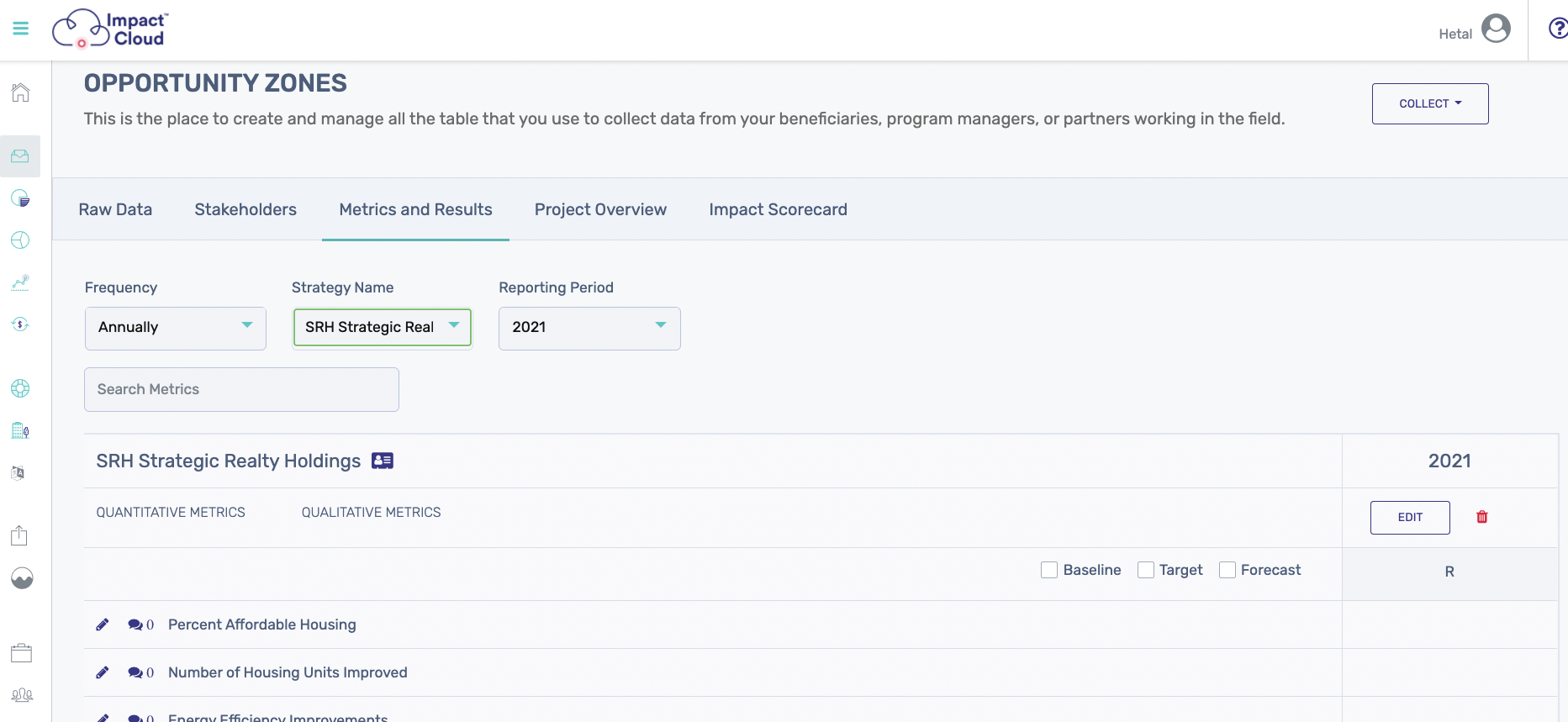 Reporting Period. By default, you will see the current reporting period. You can open multiple periods or switch to a different period by selecting them from the drop-down.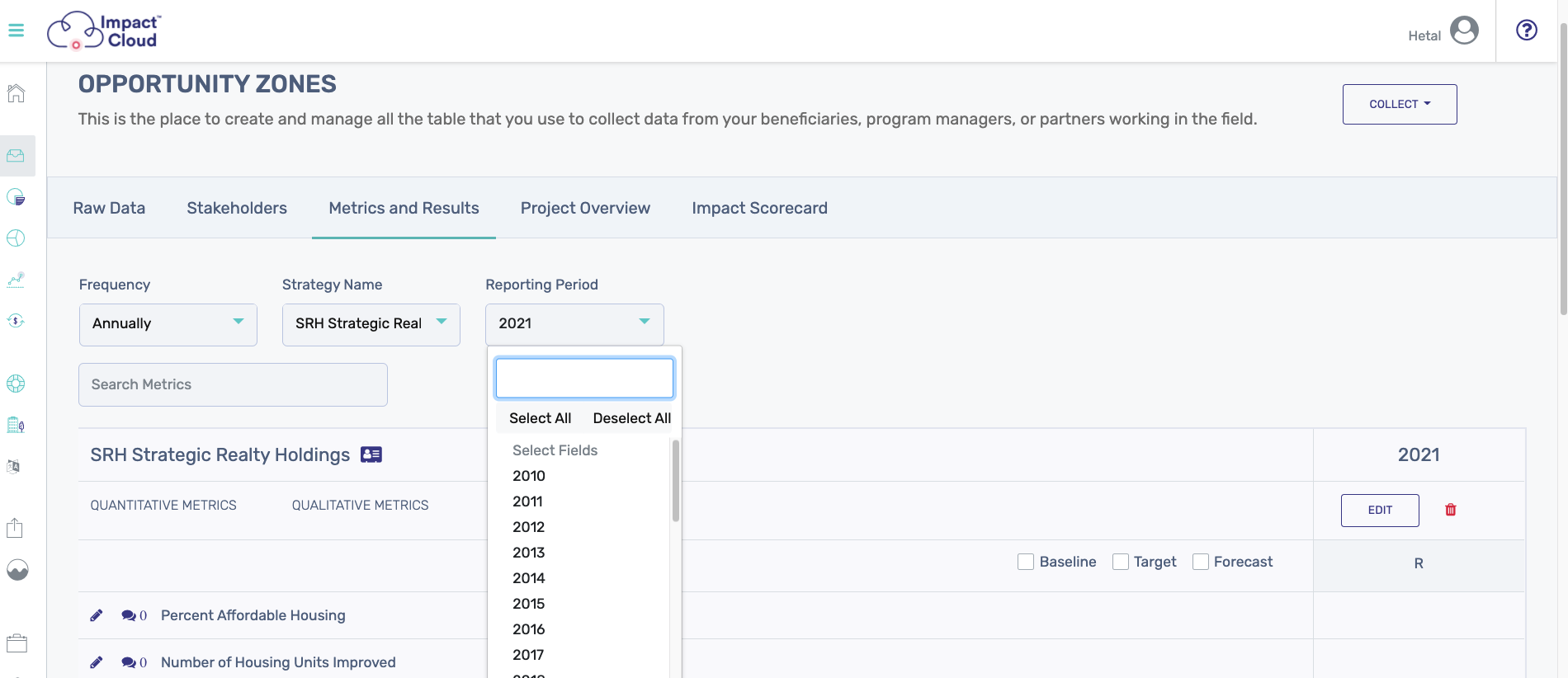 Congratulations! You are ready to enter or review the metrics results.