The tutorial is a guide to help users create a Form or what we call a Table, that helps in collecting raw stakeholder data
Pre-requisites
You should have one or more projects in your Impact Maker application
Basic understanding of excel sheets and spreadsheets, understanding of rows and columns, is helpful
Steps to create a Form/Table and to create questions ot fields within that is broken down in two steps:
Create the Table/Form within your project or program on Impact Cloud
1. Login to you Impact Cloud account and you would see the below screen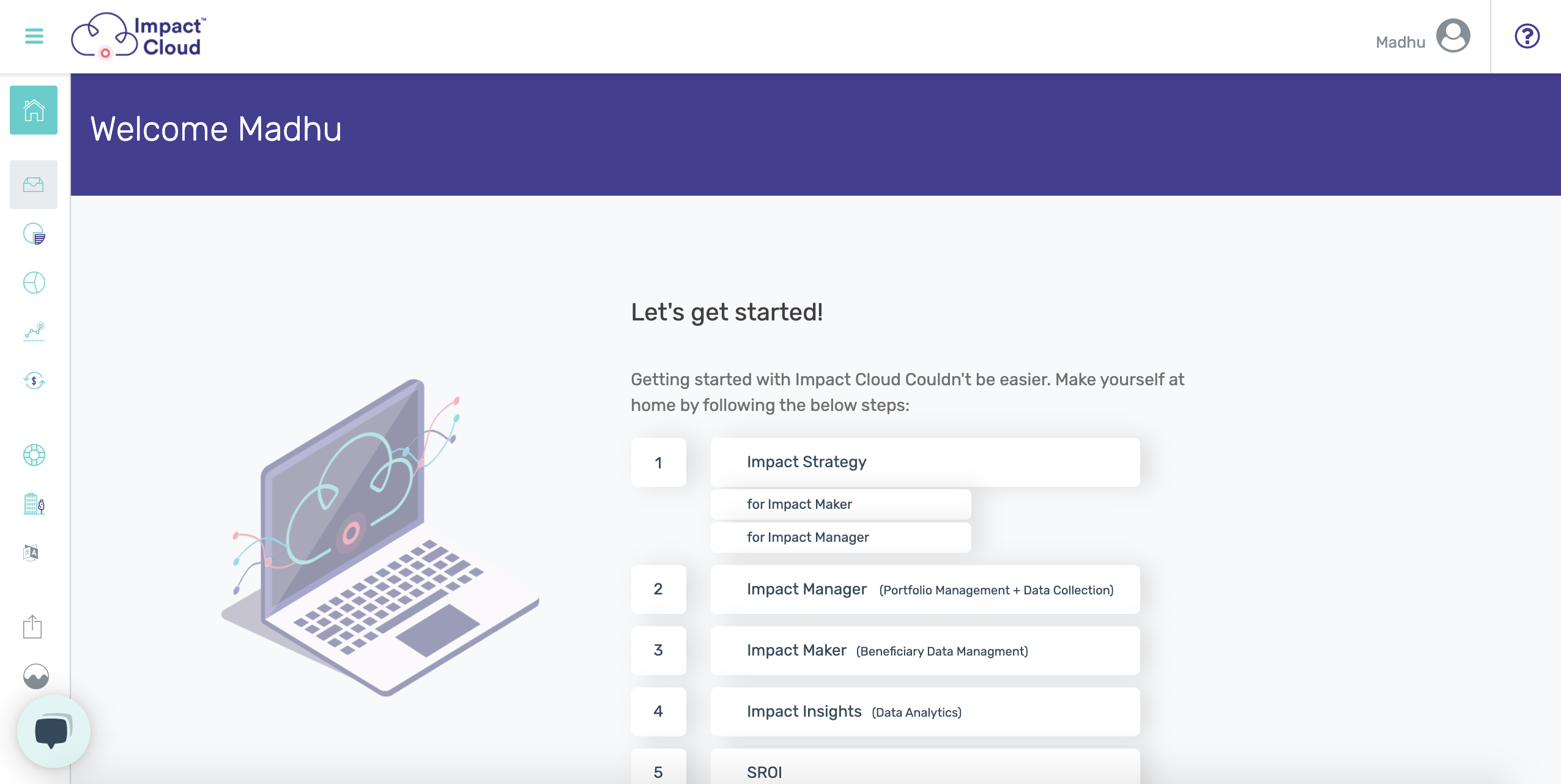 2. Click on Impact Maker (which is step 3 in the above screenshot) - You will now see the directory of your projects and programs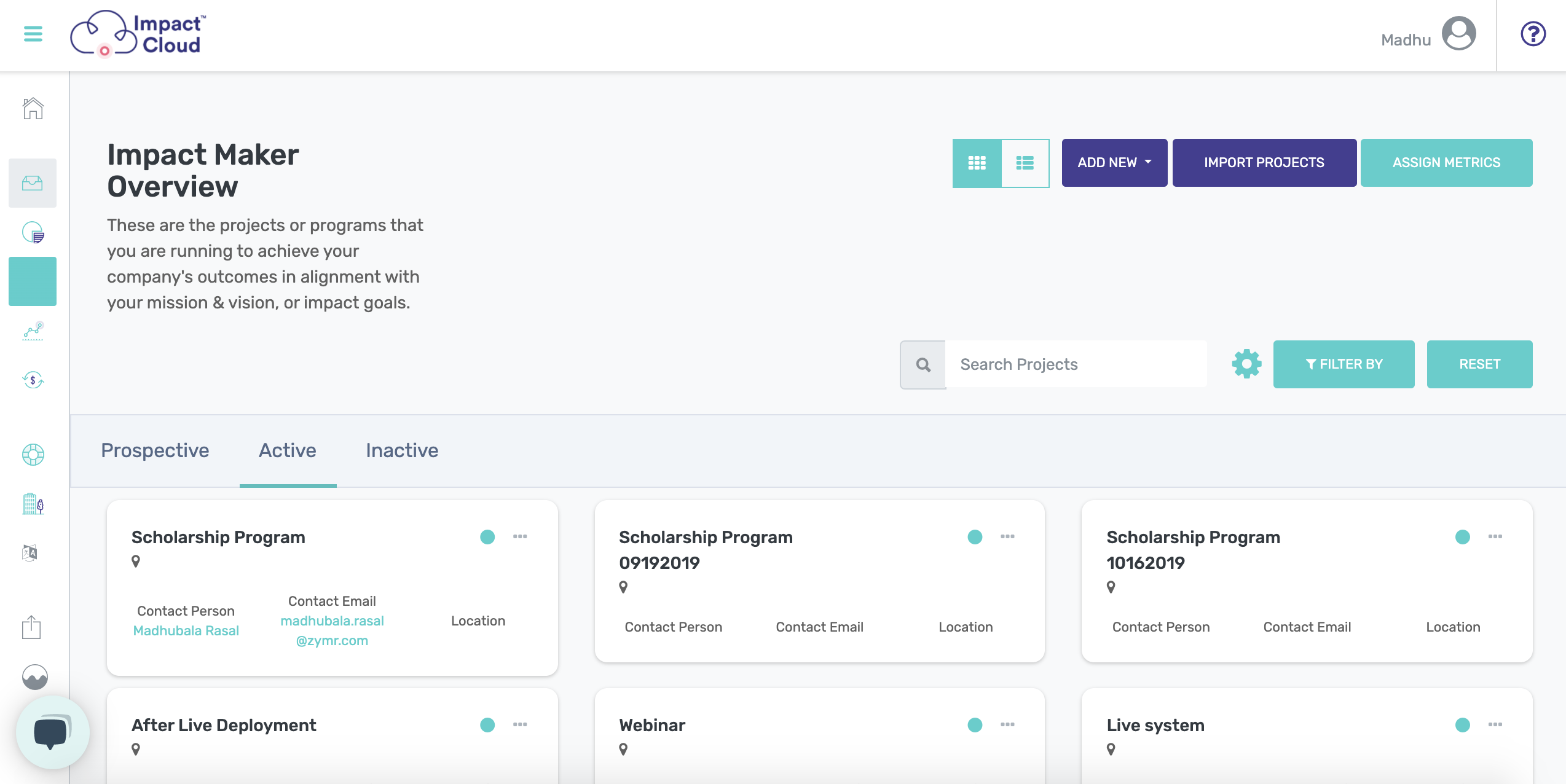 3. Click on the relevant project in which you want to create the Table/Form, you will then be navigated to the below screen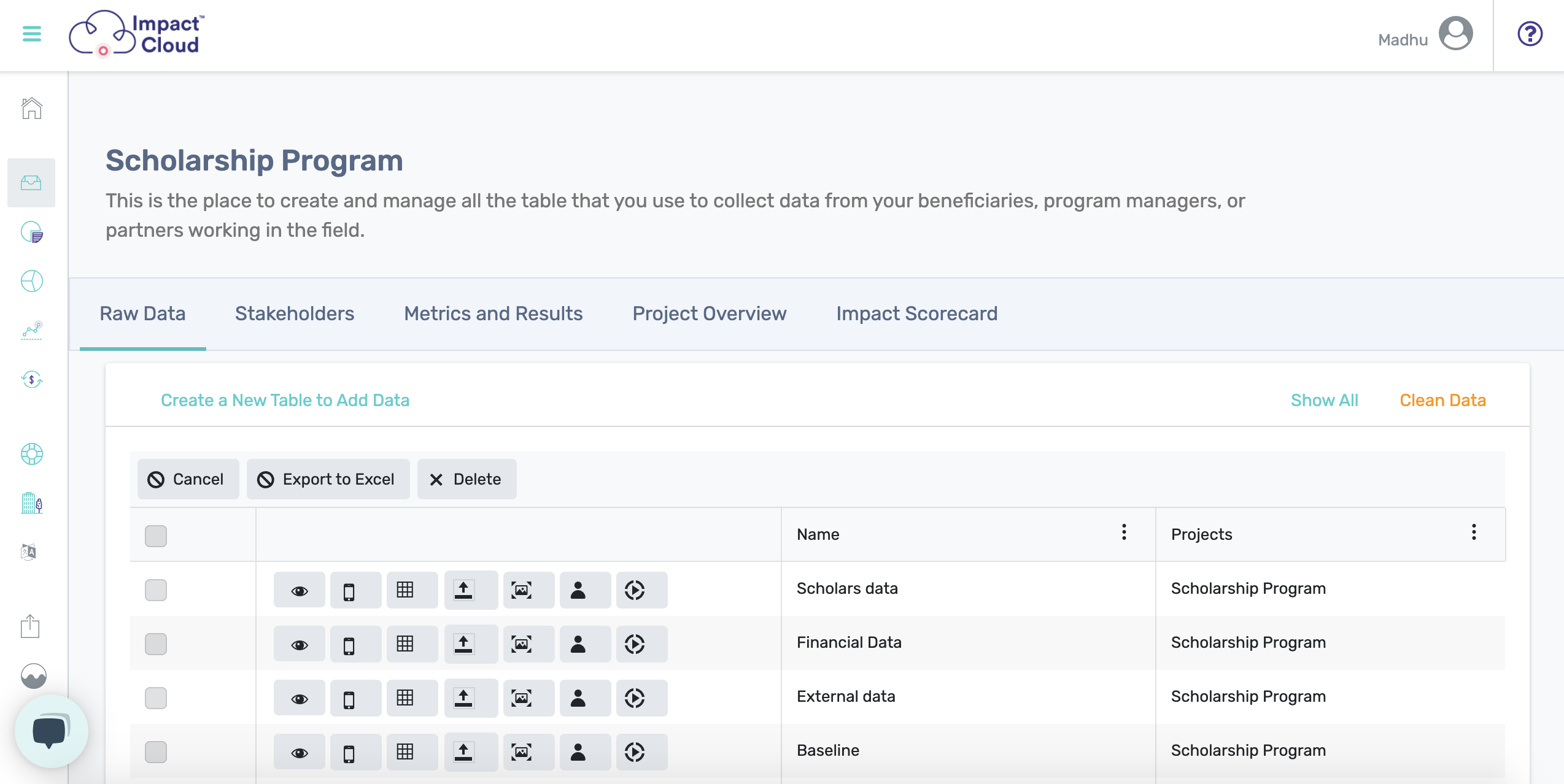 4. Click on the "Create a New Table to Add Data" link (You will see the popup below)
Provide a name for the Table (Title and Description are fields that show up in the Survey - you will also be able to modify this from the survey preview screen so you can ignore it for now)
5. Click on "Save" (You may ignore "Master Table" and "Enable Email" verification)
The next step is to start creating the fields or questions within the table/form that you just created. Let us look at that in the following section.
Note: Entry Date and Created Date columns are created by default for every table that gets created.
Create the fields or questions in the Table of Form that you created in step 1
1. Creating fields is quite simple. Navigate to the corresponding table/form and click on the

icon

2. In the below screen click on the "Create Fields"

3. The following popup shows upon clicking "Create Fields". Choose the appropriate format for the field. The Label allows you to have shorter names for the questions that you might create so that they look good on the visualization.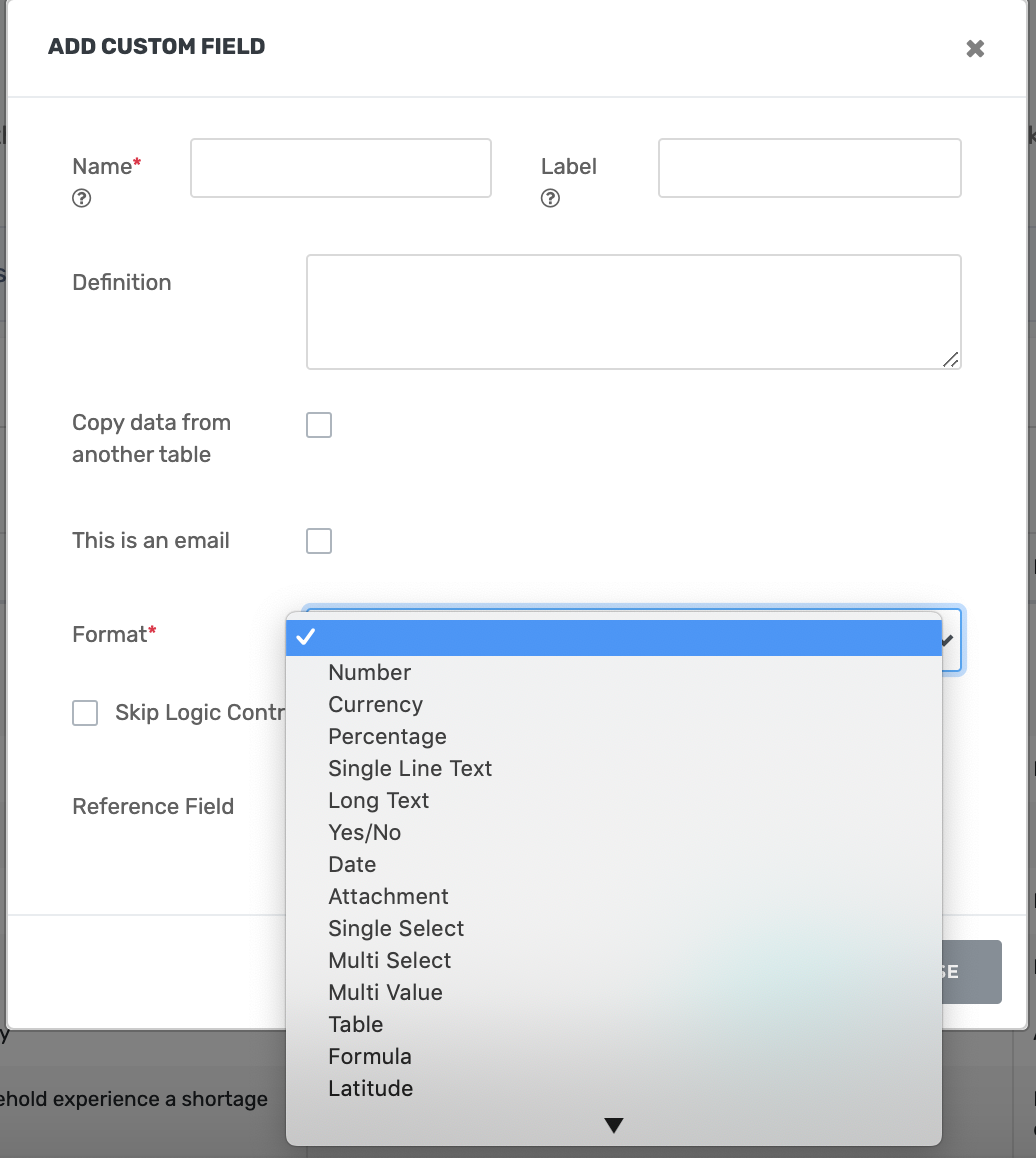 Configuring Skip Logic
4. You may configure skip logic, just check the "Skip Logic Control" that brings up all the Single Select and Multi-Select fields. In the below example, No if Children shows up only when the survey respondent selects "Assam" in the State question.