This tutorial will explain the process of collecting data from your stakeholders. Collecting data is a critical step in impact management aggregated data leads to metrics. Here, we will explain the process of using Impact Cloud's survey tool.
Prerequisites
Project created on Impact Cloud
Survey created based on that project
Importing Beneficiaries
Navigate to the project overview and click on the project that you wish to send the survey for.

Next, click on Stakeholders on the top menu bar. Here we can click on import list of beneficiaries in order to input the beneficiaries of our project.

The importing process is shown on Impact Cloud. Simply check the boxes in the checklist and download the Excel template on Impact Cloud. The only necessary fields are first name, last name, and email.

4. Before sending out the surveys to the stakeholder, it is important to map the stakeholders to the relevant projects. This step makes the beneficiaries/stakeholders available to the specified project.
5. In the Import status screen, click on the view icon

corresponding to the beneficiary import job

6. You are navigated to the following screen,

7. Make sure that the items per page at the bottom is set to maximum so that you are able to select all the stakeholders to do a Bulk Edit

8. On the Header of the grid, click on the first check box that selects all the visible stakeholders in the grid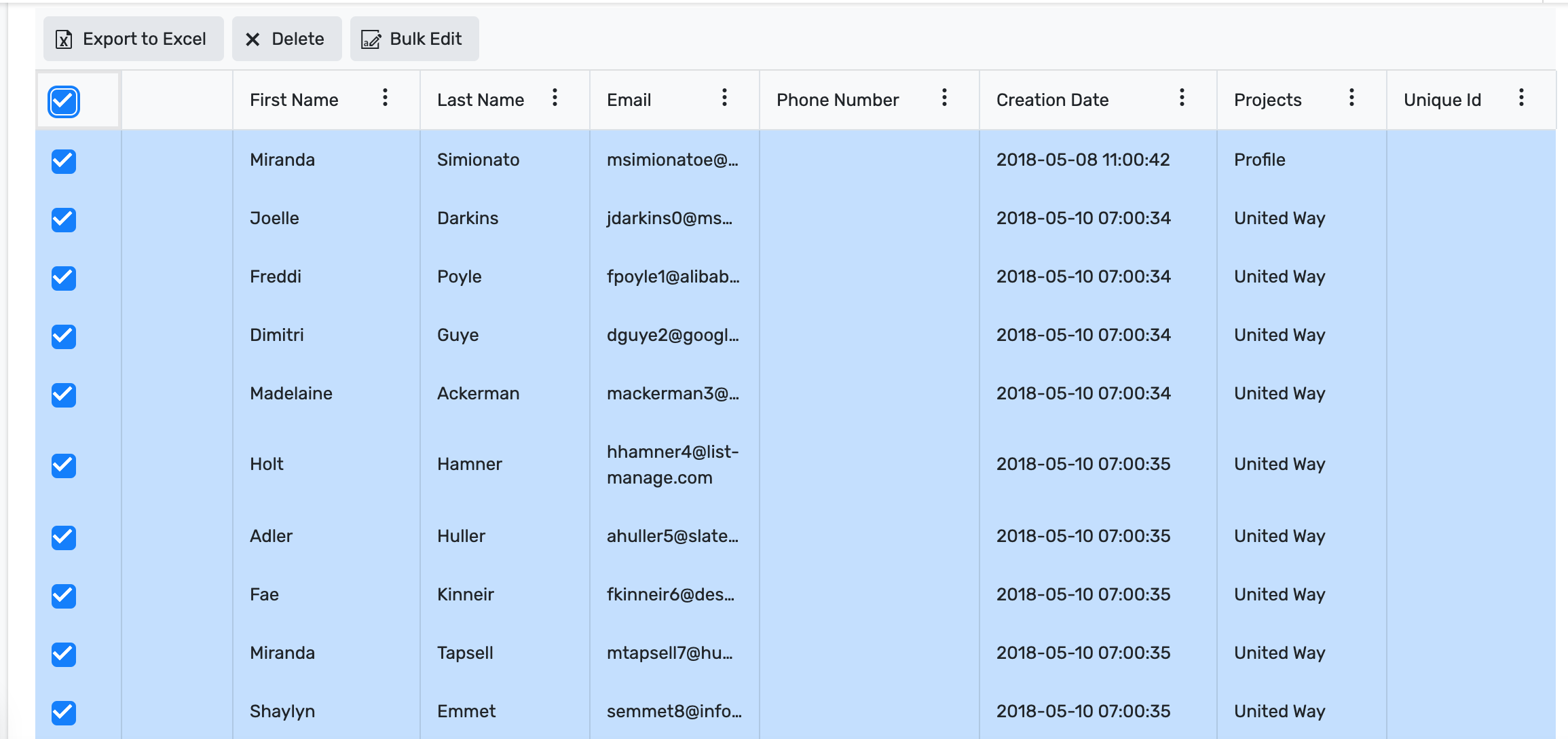 9. Click on Bulk Edit in the header of the grid (Shown in the screenshot above), in the popup map the stakeholders to the relevant projects and click Save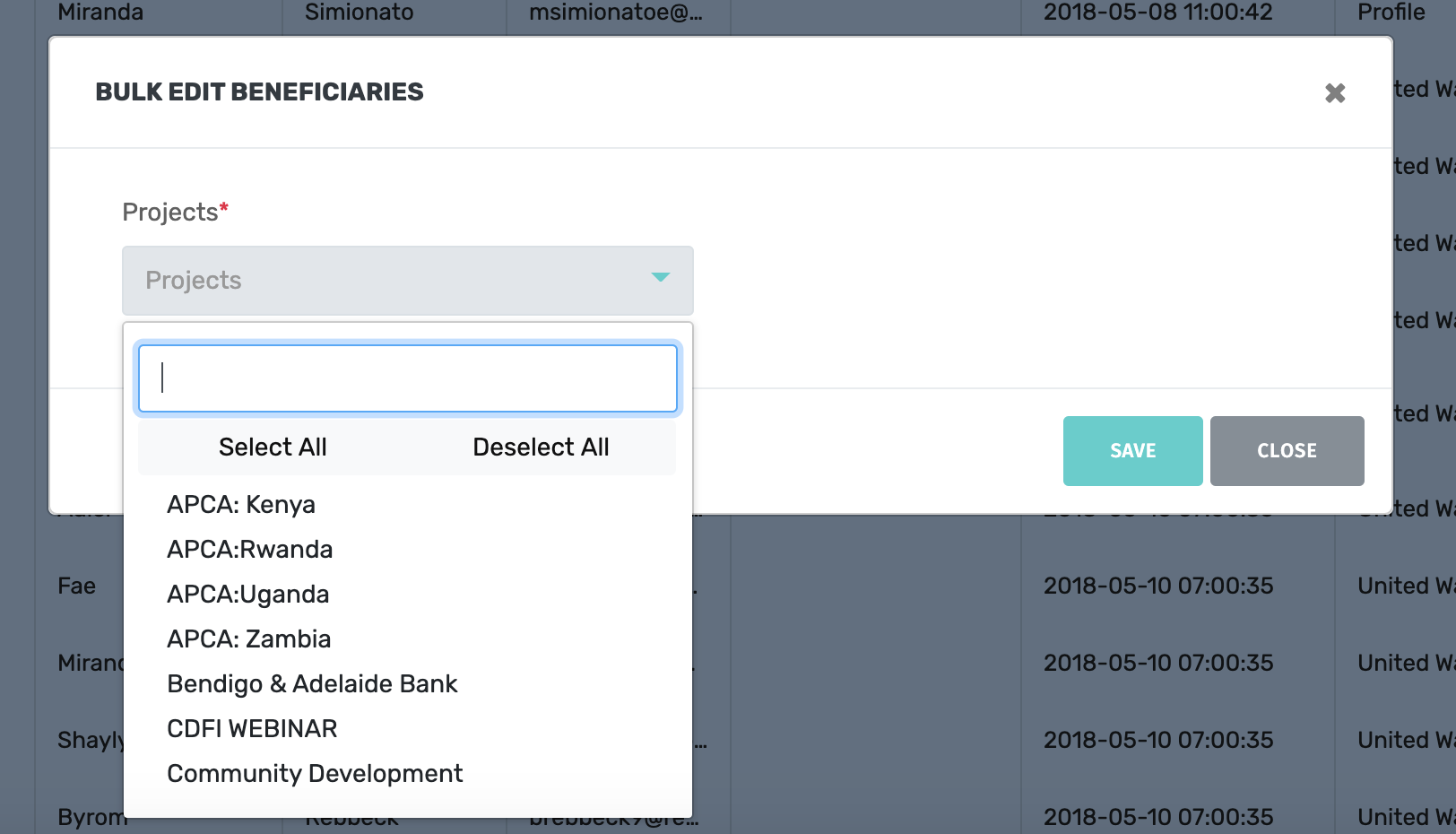 These stakeholders are now available to the selected projects to send out the stakeholder survey. This is explained in the next section.
Sending the Survey
In order to send the survey, navigate to the Raw Data tab on your project. By hovering over each of the icons next to the surveys, you can see what each button does.

By clicking on the picture icon, we can preview the survey. Here we can edit the title of the survey and confirm that everything looks right.

Next, by clicking on the person icon, we can send the survey to our beneficiaries. We can choose specific beneficiaries or select all by clicking on the top left box.

Once you choose to send the survey, this is what the recipient will receive.

After sending the surveys, you can see who has responded and their responses by clicking on the view data icon.

While all the data is not shown on this screen, by clicking on the filter icon next to Compute, we can toggle the data points from the survey.