This article talks about collaborators and partner users and appropriate use of each user type in different situations
Collaborators are used when you have multiple projects or investments to manage and your organization has specific people to handle specific projects. Collaborators are like the organization admin with one difference, they are restricted to the projects or investments they are assigned to. (Create collaborators)
Organization partners, on the other hand, are users that only have access to the metric survey sent to them. They can only report data through the impact metric survey. (Create organization partners)
Creating collaborators
To create one or more collaborators, follow the steps below
Navigate to your projects or investments overview screen (Which looks like the screenshot below)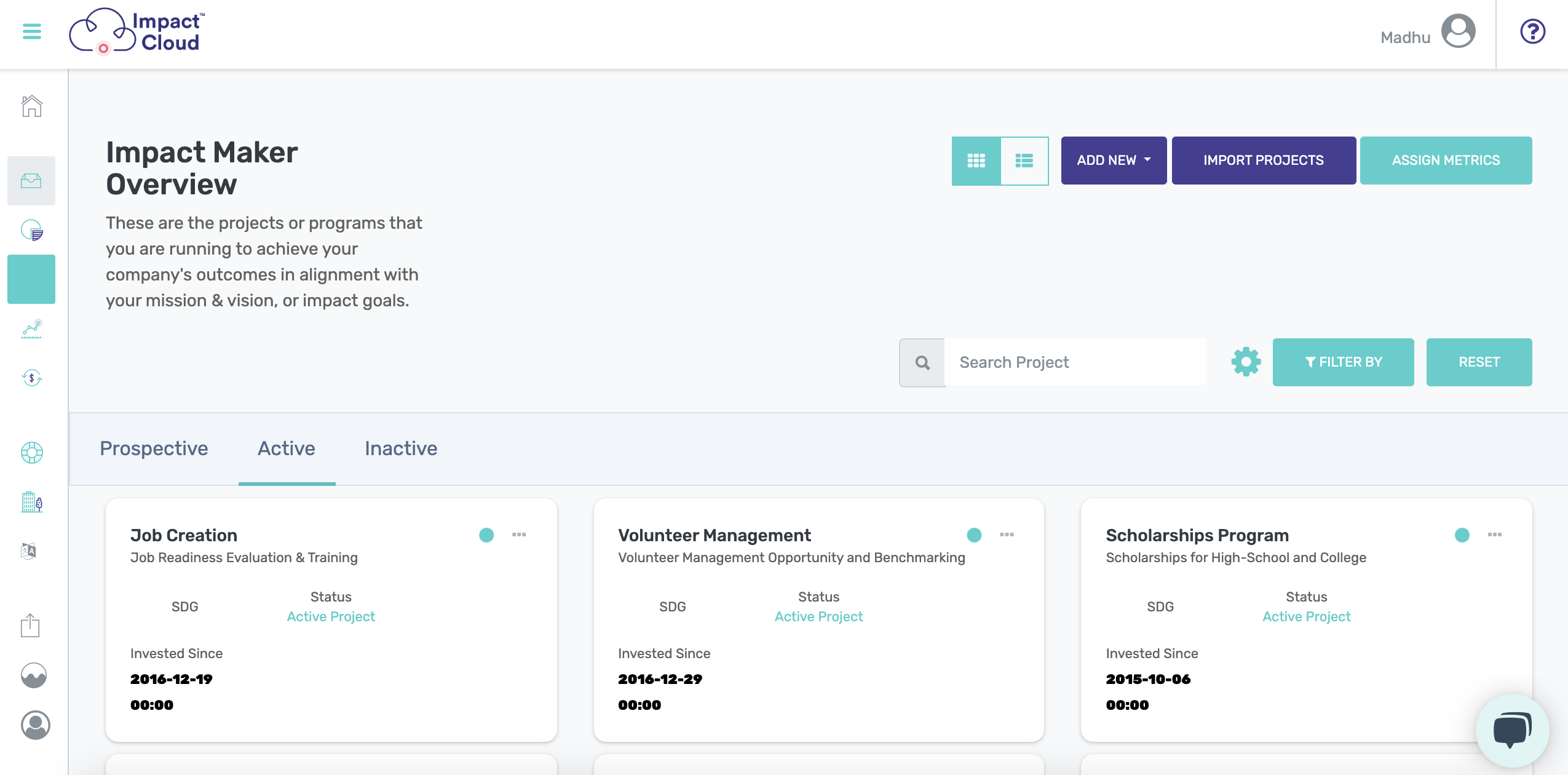 2. Click on the "ADD NEW" and choose user as the option (a popup appears that looks like the screen shown on the right side in the below screenshot)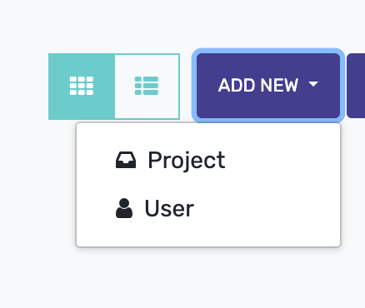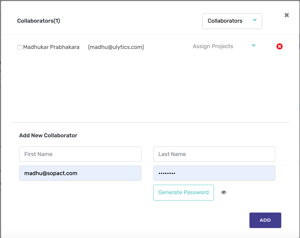 3. Type in the first name, last name, email address and the password for the collaborator (The collaborator will be able to reset the password later) - click on ADD
NOTE: This causes an email to go out to the collaborator along with the credentials to access the account
4. The user appears on the top of the screen (as shown in the screenshot below)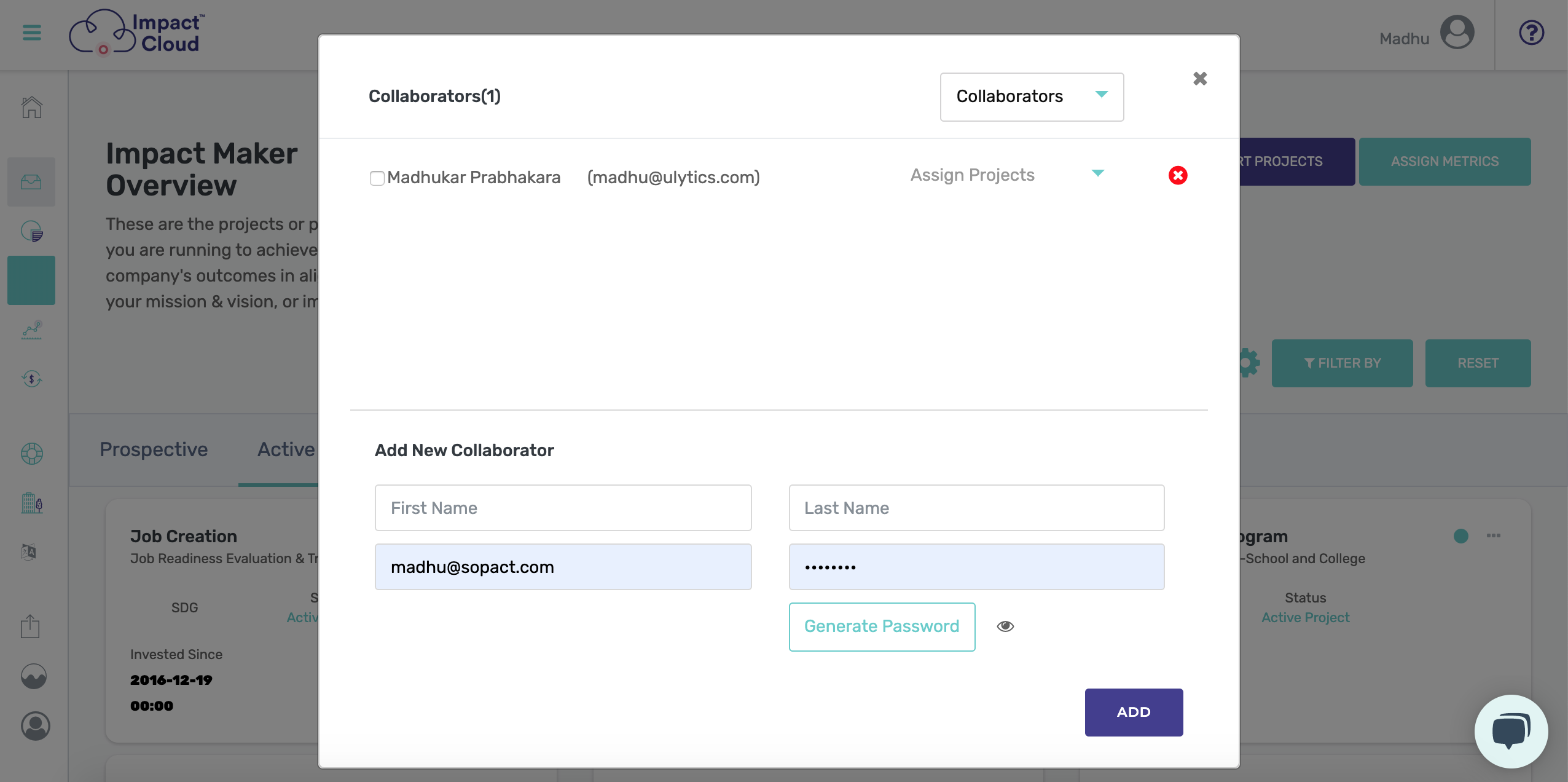 5. From the drop-down on the right (shown in the screenshot below), you may assign one or more projects or investments that the collaborator has access to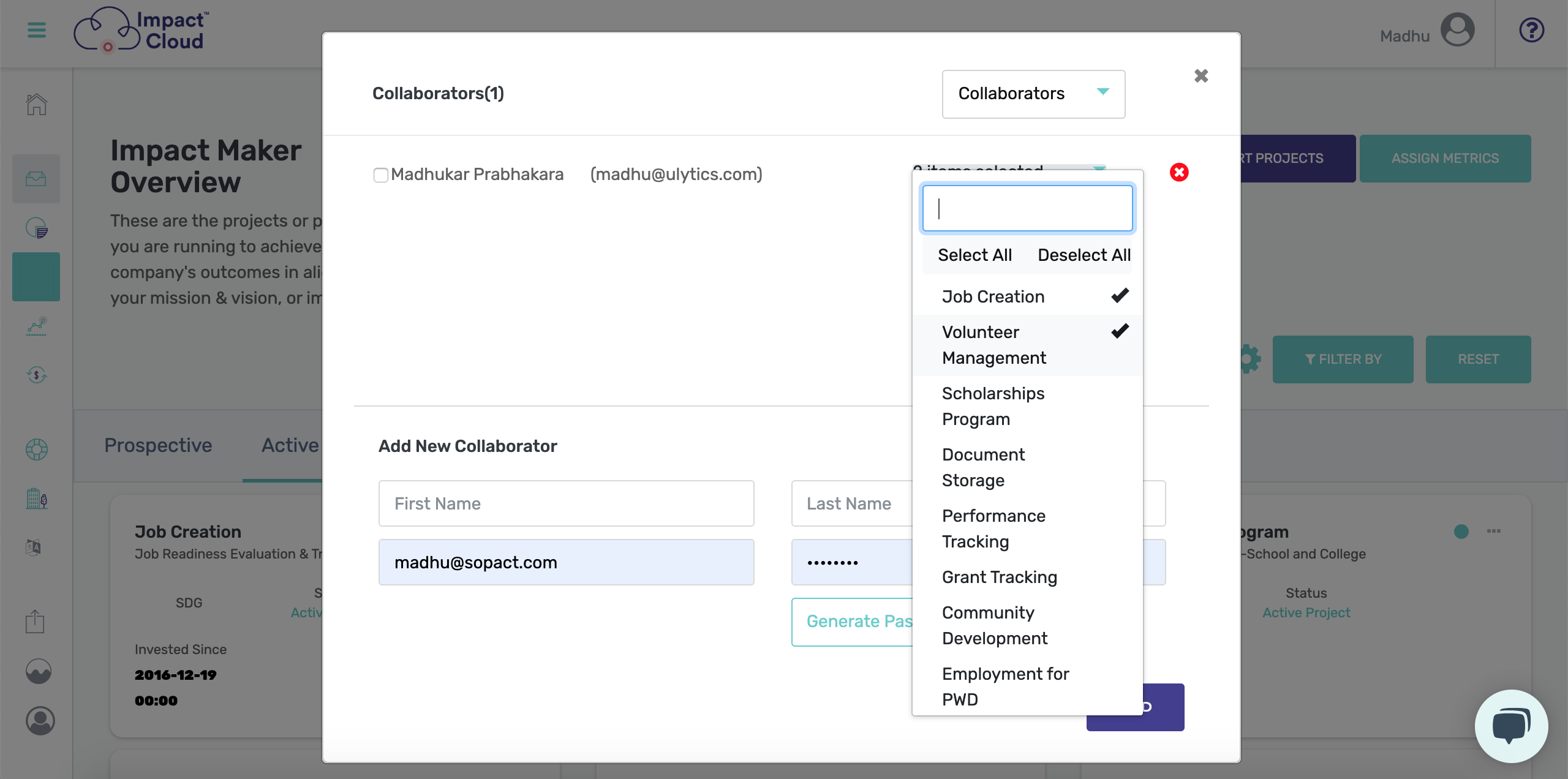 6. When the collaborator logs in to the system, the collaborator will only have access to the projects or investments chosen from the above drop-down
Creating Organization Partners
Partner users are used when you only want the investments or projects to report to you on impact metrics data through the metric survey function.
There are two ways of creating a partner user
Add the user in the Investment or Project profile and the user gets created automatically when the survey is sent
Create the user separately from the Organization profile user settings screen (we do not recommend this method because its more laborious)
Follow the below steps for dynamic creation of partner users on survey send function
1. Navigate to the particular investment or project from the overview screen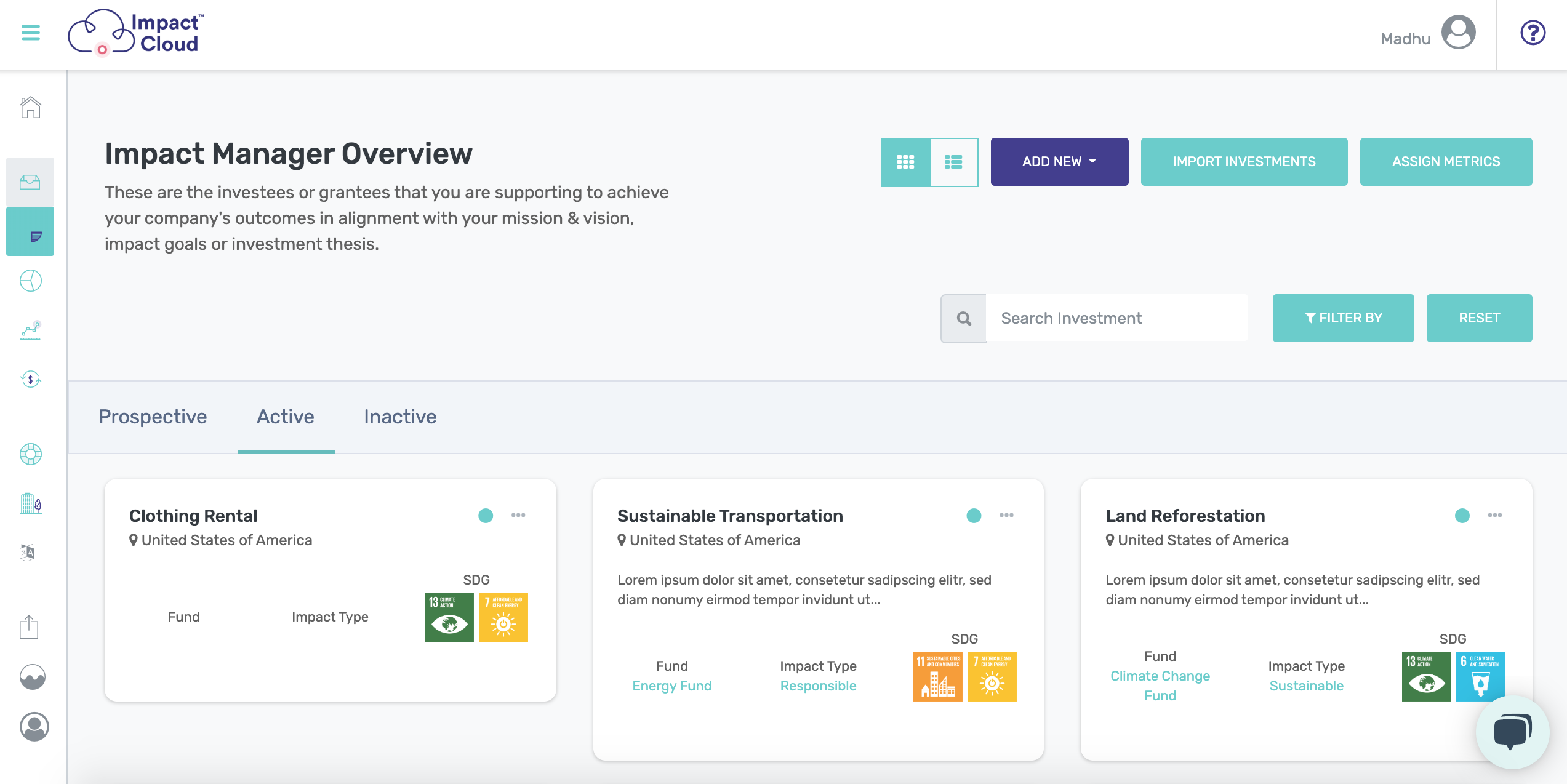 2. Click on the investment or the project for which you want to add the partner user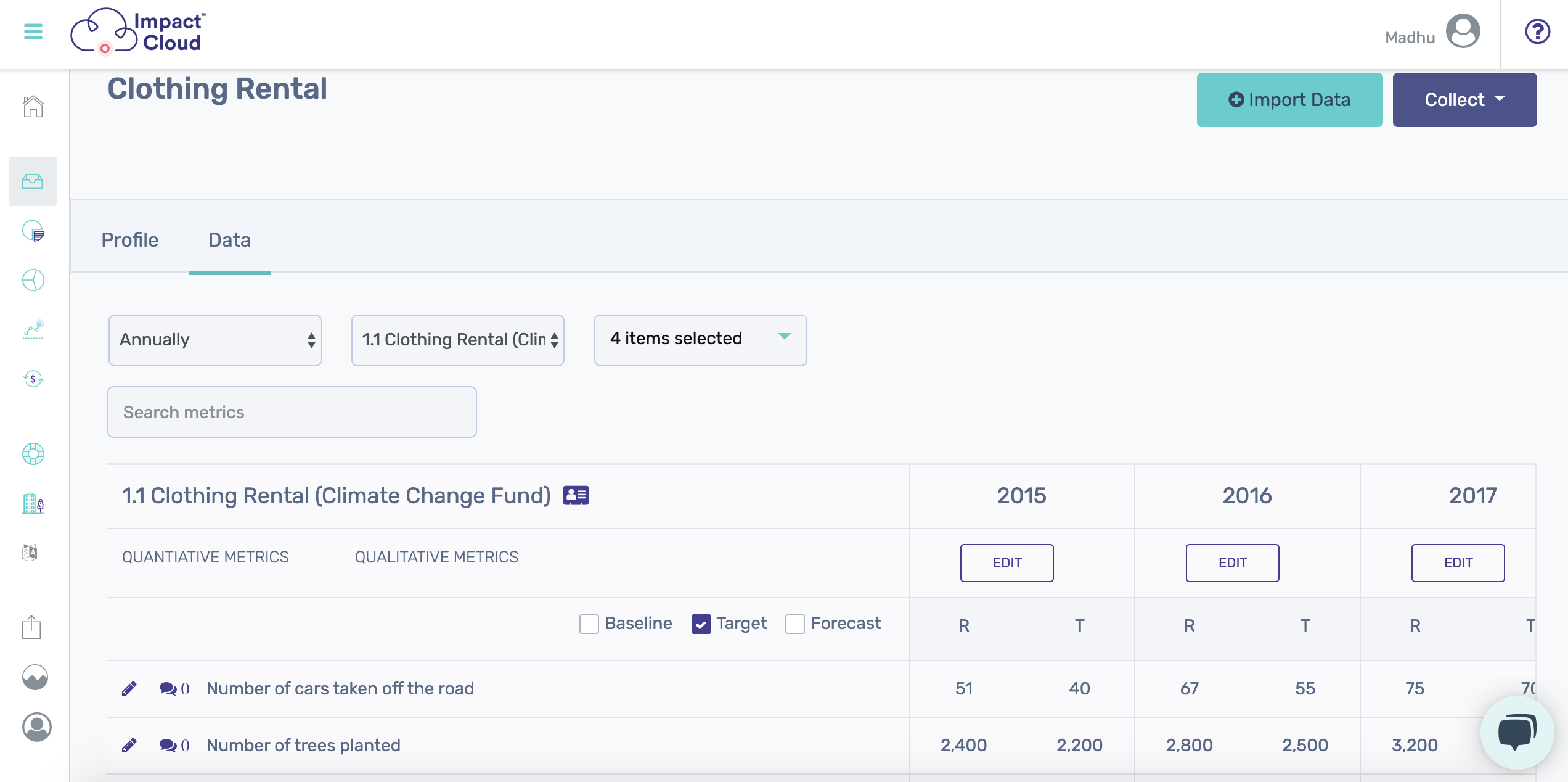 3. Go to the profile tab (you see the below screen) and click on "Edit" which is right below the "Manage Fields" button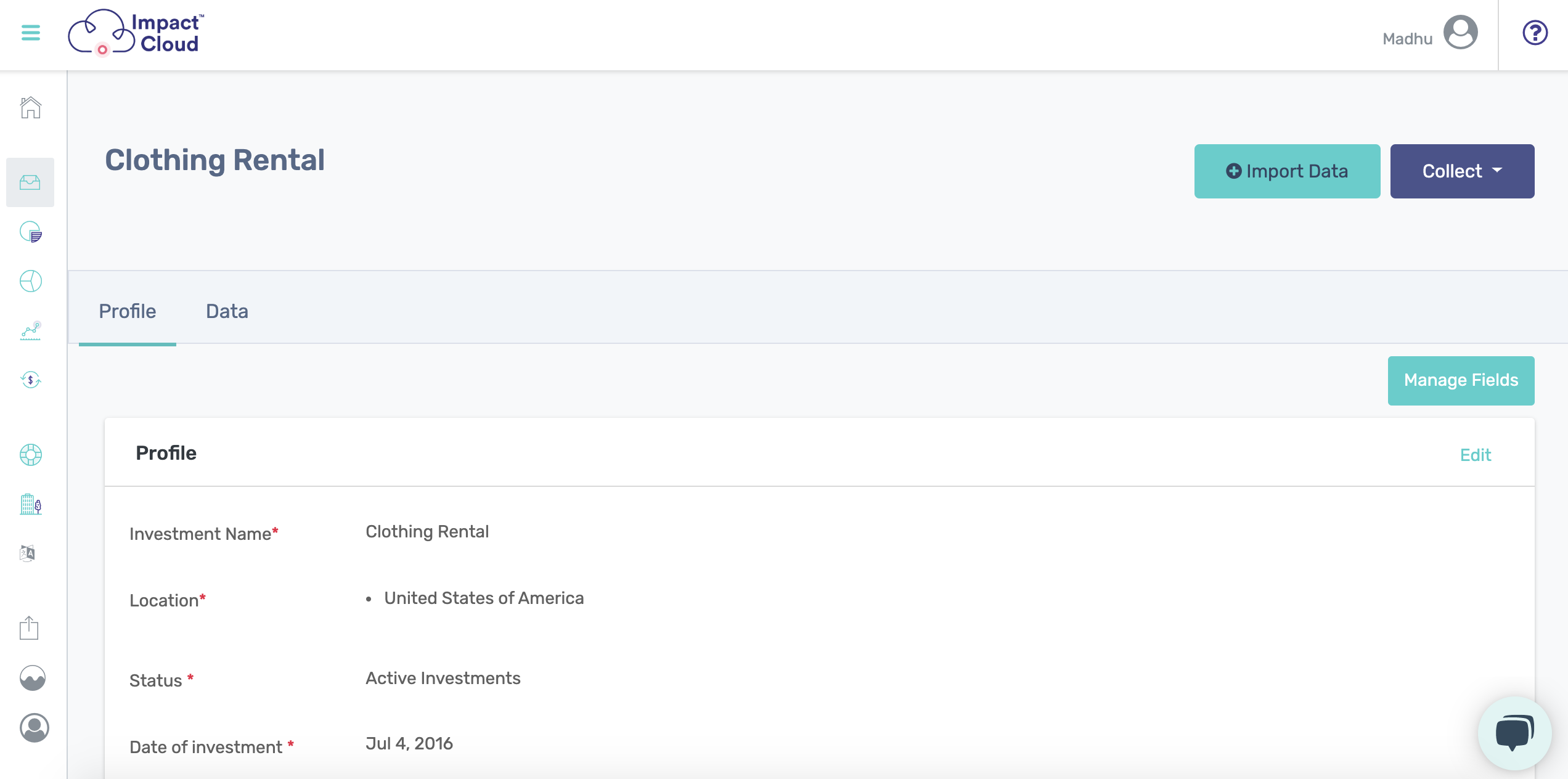 4. Scroll down to find the "Primary Email" field and enter the email of the partner user who is supposed to fill out the metric survey

5. When you send out the impact metric survey, the partner user is automatically created and the survey notification email contains the credentials that the partner user can use to access the survey.